January 2022 Newsletter
HOW BELLCO GAVE BACK TO THE COMMUNITY IN 2021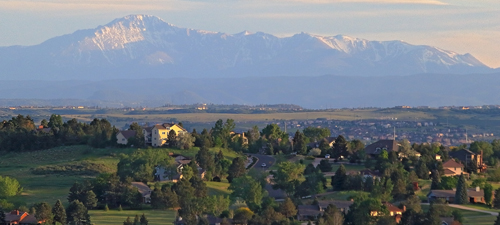 Throughout 2021, Bellco continued to support local organizations focused on our key priorities of Financial Education, Quality of Life, and Arts & Culture.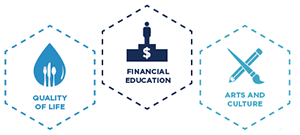 Bellco contributed more than $520,000 to organizations focused on these areas, including more than $200,000 to organizations that help people of all ages – especially youth – learn the basics of good financial health.
FINANCIAL EDUCATION
Economic Literacy Colorado – More than 2,000 Colorado children received printed copies of Bellco's FUNancial $marts activity book, which was produced in conjunction with Economic Literacy Colorado. Local partners, including The Denver Art Museum, Lone Tree Arts Center, and Douglas County Libraries, helped distribute the books.
SchoolSmarts Program – Working alongside EVERFI, Bellco's SchoolSmarts program reached over 1,200 students at more than a dozen local middle and high schools, providing over 2,700 hours of financial education.
QUALITY OF LIFE
Food Bank of the Rockies – In conjunction with the Colorado Garden and Home Show, a $75,000 donation was given to this local hunger-relief organization.
Children's Farms of America – During the Green Valley Branch ribbon-cutting event, Bellco made a $5,000 donation to Children's Farms of America, which is dedicated to helping communities establish a network of children's farms, like the Montbello Urban Farm and nine school gardens.
ARTS & CULTURE
Denver Art Museum Free For Kids – Nearly 35,000 Colorado youth visited the museum for free in 2021, thanks to Bellco's sponsorship of the Free For Kids program.
Art-at-Hand Kits – Thanks to Bellco volunteers, over 400 Art-at-Hand kits were created and distributed to aging communities around Denver.
---
OUT WITH THE OLD, IN WITH NEW ONLINE STATEMENTS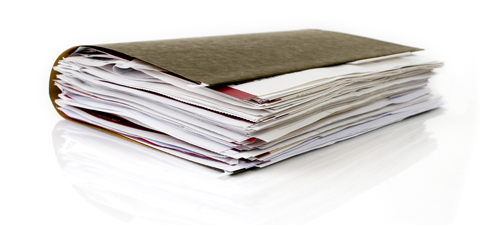 One simple way you can start the year off right is by making the switch to go paperless and that includes your Bellco account statements. Whether it's receiving faster delivery, eliminating paper waste, or providing enhanced security, there are many great reasons to make the switch.
Even if you think you no longer receive paper statements because you signed up to go paperless on one account, there's a chance you still may be receiving quarterly printed statements for another account. To check and manage your statement preferences and see what accounts (if any) still mail out printed statements, the video below provides step-by-step instructions on how to do just that. There's even a how-to video for those preferring to use their mobile device.
If you're ready to see whether you still receive any paper statements, sign in to Online Banking, click on "More" and select the "Statements & Tax Forms" widget. Next, select the Manage tab and click on the gear icon. If PAPER is selected for any account, simply switch to ONLINE to help save time and the environment. You can learn more at our Online Statements page.
---
BELLCO BOARD OF DIRECTORS NOMINATIONS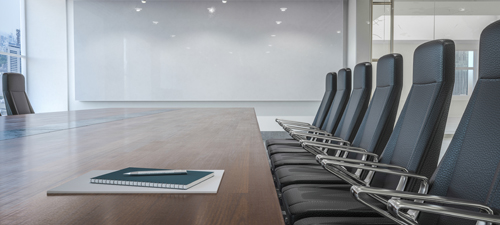 Every year, Bellco's Board of Directors selects a nominating committee that nominates candidates for election to the board. The members of the board ensure that the credit union is following federal and state credit union laws and any other applicable government regulations and that the credit union adheres to the organization's bylaws. The board also maintains Bellco's financial stability by following good business practices, and it sets the general direction of the credit union.
There are five (5) seats up for nomination in 2022, and the nominating committee has nominated five (5) incumbents for these seats. The incumbent board members who have been nominated are:
Andrew Murray: Board Member since 1983.
Andrew "Andy" is the CFO at the Electric Coin Company, a software company focused in crypto currency. He is the former senior vice president and CFO of Swiftpage Inc., BroadHop Inc., HomeSphere Inc., and SignalSoft Corporation. Andy's career has focused on technology companies, and he previously served in various management positions at AT&T and Mountain Bell. He holds an MBA and a BSBA with an emphasis in finance and is a Certified Management Accountant (CMA). Andy currently serves on the Baseline Engineering board of directors and on the University of Northern Colorado Accounting Department Advisory Board.
Jane Prancan: Board Member since 1991.
Jane recently retired as the executive director of the Denver Police Foundation, and she was recently elected as president of the FBI Citizens Academy Alumni Association. She is also the president of Osage Initiatives, with a broad range of experience in philanthropy, senior housing issues, Native American higher education, and strategic planning and fiscal, personnel, and resource management. Jane works with community organizations and serves on a number of community and business boards, including the Denver Community Corrections Board (as chair) and the Mountain West Credit Union Association Foundation. She is an emeritus board member of the Boys & Girls Clubs of Metro Denver, and she is the prior executive director and founder of the US West (Qwest) Foundation. Jane has a bachelor's degree from the University of Denver and a master's degree in urban and regional planning/community development from the University of Colorado.
Alejandra Spray: Board Member since 2017.
Alejandra "Ale" is a native of Guadalajara, Mexico, where she obtained her civil engineering degree. After moving to the States, she started her construction career as a project engineer for a company in Boulder. From there, she progressed to a marketing director role for a local mechanical contractor, and currently she is the business development manager and community engagement specialist for Mortenson, a commercial builder in Colorado. Ale completed the prestigious Latino Leadership Institute Fellowship program at DU and is strongly endorsed by the executive director of the program. She is an alumna of the Governor's Fellowship program. Her board experience has been primarily focused on nonprofit boards and association boards in the construction industry. Ale is a board advisor for STEMblazers and formerly an Advisory Council Member for the Colorado Office of Economic Development and International Trade, Minority Business Office. She is currently a member of the Avista Adventist Hospital Community Board, the Mile High Youth Corps Board, and the Construction Education Foundation Board. Ale is well-networked in our community and is frequently asked to give back in a variety of capacities, whether it's volunteering, participating in panels, or mentoring young professionals.
Mark Goodman: Board Member since 2017.
Mark was born and raised in the Midwest, where credit unions were a huge part of his financial institution experience. He obtained his master's degree in philosophy and analytical logic at Tufts University, where he currently sits on the board. Mark has held executive leadership roles at Walmart and McDonald's in strategic branding and marketing. He is currently the chairman of the Colorado Nut Company and serves as a global brand advisor to select companies. In addition, Mark served on the staff for Senator Edward M. Kennedy as a senior policy analyst, in the Boston office. His board experience is vast and spans many types of industries, from education to insurance to banking. His advocacy centers on educating consumers, young people, and the underserved.
Pete Kirchhof: Board Member since 2021.
Pete is the founder and president of Kirchhof Group, Inc., which provides professional consulting services to clients who need assistance with regulatory, legislative, and political issues. His clients have included over 120 Colorado CEOs, credit unions, gaming/daily fantasy sports/sports betting companies, rural and satellite broadband providers, plumbing and mechanical contractors, an economic development corporation, and business leaders for education reform. Pete previously served as senior vice president of government affairs for the Credit Union Associations of Colorado and Wyoming. He worked for Qwest/US West/Mountain Bell for more than 23 years, focusing on regulatory and government affairs. Pete has a bachelor's degree in political science from Western State College.
If you are interested in being nominated for a position on Bellco's Board of Directors, you may do so by petition. The election will not be conducted by ballot, and there will be no nominations from the floor when there is only one nominee for each position to be filled. Please send any questions regarding the nomination process to nominatingcommittee@bellco.org.
Your nomination by petition must include the following: (1) signatures of members in good standing that make up at least one percent (1%; 3,474 signatures as of October 30, 2021) of all Bellco members, as well as their addresses and daytime phone numbers; (2) a signed certificate from the nominee or nominees stating that they are agreeable to nomination and will serve if elected to office; and (3) a 50-word statement of qualifications and biographical data from each nominee.
Send this information to the following address via U.S. mail: Bellco Credit Union, Nominating Committee, P.O. Box 6611, Greenwood Village, CO 80155-6611. Nominations by petition must be received no later than 5 p.m. on February 8, 2022.
---
TAX SOLUTIONS AND SAVINGS FOR BELLCO MEMBERS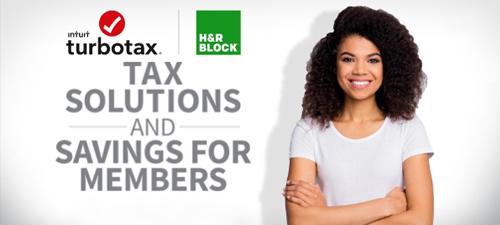 By LoveMyCreditUnion.org
This Tax Season, Bellco members can get the tax help they need in addition to special member savings with TurboTax® and H&R Block®.
TurboTax – File with the #1 best-selling tax software, to help you get your taxes done right, and get your maximum refund, guaranteed. PLUS, as a credit union member you can save up to $15 when you file with TurboTax. Get started with TurboTax today!
H&R Block – Whether you want to meet with a tax pro in-office, via drop off, or send your documents virtually, let the tax pros do the rest. H&R Block will always get your biggest possible refund, guaranteed. PLUS, as a credit union member first-time filers receive $25 off their expert tax prep, and returning customers get the Tax Identity Shield® add-on. Get your H&R Block coupon now and save!
Get started and learn more at Bellco's Tax Resources page!