HOW TO GET MORE FROM BOOST INTEREST CHECKING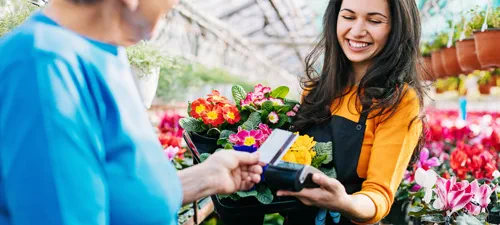 Chances are if you're reading this, you've either heard about or currently have a free Boost Interest Checking account. Either way, we wanted to dive deeper into the three simple requirements you need to earn 2.25% APY on balances of up to $25,000. As you'll see, the ability to earn the highest interest rate is actually easier than you might think.
Make 15 debit card purchases per month
After researching Bellco debit card usage, we found that on average, Bellco members use their debit card 25 times per month. So, using your Boost debit card 15 times in one month should be a breeze. In fact, you don't have to physically use your debit card as long as your purchase is connected to your debit card. For instance, if your Apple Pay, Google Pay or PayPal accounts are tied to your Bellco debit card to make purchases, those count. Online web services such as Amazon and eBay also accept payments linked to debit cards, so those would also count towards your monthly 15 purchase requirements. (ATM transactions do not count).
Log in to Online or Mobile Banking at least once per month
More and more people use Online Banking to manage their checking account. For some, it's a daily glance. For others, it's a full monthly reconciliation. Knowing the status of your checking account balance is important. Mobile and online banking can help you keep track quickly and easily. And you only need to log in once a month to meet this requirement to earn the 2.25% APY.
Have at least one direct-deposit transaction per month
Most payroll is in the form of direct deposit. If you use your Boost Checking account for at least one direct deposit per month, you've met this requirement. Trust us, your employer won't mind you making the change and your wallet will be thankful for it. Once you open the checking account, you will have all the information you need to set up the direct deposit.
Plus, no minimum balance required means you could have anywhere from $1 to $25,000 in your Boost account to earn 2.25% APY. We'll even pay a smaller interest rate on balances over $25,000 (if you meet the requirements, you will get the 2.25% APY on the first $25,000 in your account) and on the full balance if you don't meet the requirements in any particular month. Most other interest checking accounts have more restrictive balance thresholds to earn the highest interest rates. But Bellco is Banking for Everyone. That means you too.
For more details, you can visit our Boost Interest Checking page.
---
SCAMS THAT MAY IMPACT OLDER ADULTS IN YOUR LIFE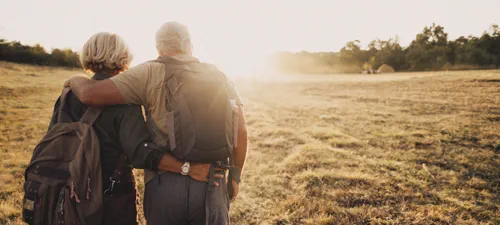 A scammer's sole goal is to try to make money easily. That's why they're constantly devising new schemes they believe will pull the wool over as many people's eyes as possible. And that's why they often target seniors, who might be more susceptible to the tricks, in part because they're not as tech-savvy as younger folk or they've recently experienced the death of a partner and are emotionally vulnerable. Here are just some of the scams we notice are happening more frequently lately.

Investment scams. Because they're nearing retirement, people in their 60s might be prone to fall for an investment scam that promises they're sure to create a nest egg. From Ponzi schemes to inheritance scams, a variety of ploys can rob seniors of their money.
Online romance scams. Fraudsters play on seniors' emotions by posing as someone who is romantically interested through online dating sites. They frequently claim to be out of the country, use lots of flattery to build up the relationship, and make plans to meet but drop them last minute. Eventually, they claim some sort of urgent need for a vast sum of money, and, having been duped into feelings of love, the victim sends it, never to hear from the scammer again.
Grandparent scams. Similarly, scammers prey on seniors' love of family by posing as a grandchild with an unexpected financial problem or even a medical emergency. They often seal the deal by saying something along the lines of "Please don't tell my parents; they'll kill me," a line that makes the grandparent feel like a trusted part of the child's life.
Tech support scams. In their lifetimes, people over 60 have generally spent less time on technology than some younger people and just aren't as familiar with its ins and outs. That makes them susceptible to people who pose as tech support staff trying to help with an imaginary issue such as a computer virus, a software license, or a glitch in an email. The fraudster will often claim to be from Apple or Microsoft and will have used seemingly real identifying elements like a logo or phone number as "proof." Then they get the victim to pay for their "help" and leave the computer worse than before.
Funeral scams. Con artists use obituaries to find out about someone who has died and then contact loved ones claiming that the deceased was in debt and the survivors need to pay. At a time of grief, people are often exceptionally vulnerable to fraud.

All of these frauds and more exploit seniors' vulnerabilities. But no one has to be a victim—stay informed, engaged, and vigilant, and educate your friends and family about these scams too.
As always, it's important to remain vigilant by checking credit reports and bank statements regularly to detect fraud. The more everyone knows, the better they'll be able to spot—and avoid—a deception. If you believe you are a victim of fraud, please contact our Fraud Department at 303-689-7548.
---
HOW USING A CREDIT CARD CAN IMPROVE YOUR CREDIT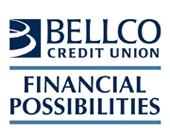 As a not-for-profit, Colorado-based financial cooperative, Bellco is committed to providing tools and resources to help our members and the community feel financially empowered. One way we've done this is by collaborating with Denver7 to provide communities across Colorado with helpful financial tips.
While it's always a good idea to pay for items with money you have on hand, there are some benefits to using a credit card. In a recent segment with Denver7, we focused on ways you can make your credit work for you. You can view the segment below:
To learn more about a wide array of financial topics, you can visit our MoneySmarts page.
---
OH THE WAYS YOU'LL SAVE AT DR. SEUSS EXPERIENCE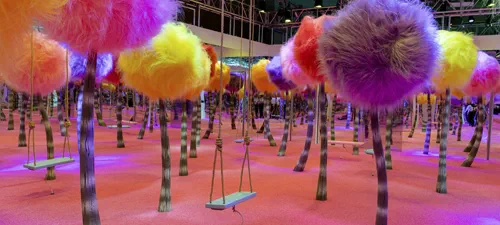 If you haven't been to the Dr. Seuss Experience at the Centennial Promenade, get ready for an imaginative and interactive immersion into the wondrous world of Dr. Seuss. This Seuss-tacular sensory spectacle takes you on an awe-inspiring journey through nine different Dr. Seuss books, allowing each visitor a chance to magically step into the pages of each of the books.
Now through September 5, 2022, Bellco is teaming up with The Dr. Seuss Experience to offer you great ways to save:
• 20% off Adult and Children's Weekend General Admission tickets
• $35 VIP tickets on any day
• 10% off Seuss Experience Gift Shop purchases*
You can also get a free children's admission ticket on select Bellco Days (July 14, July 28, and August 25):
• 1 free children's admission ticket** with the purchase of an adult ticket
Click here for more details and to receive your discount coupon codes.