The members of Bellco's Board of Directors ensure that the credit union is following federal and state credit union laws and any other applicable government regulations and that the credit union adheres to the organization's bylaws. The Board also maintains Bellco's financial stability by following good business practices and sets the general direction of the credit union.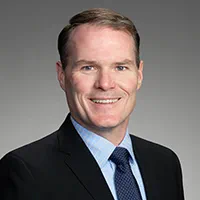 Steven "Steve" is the owner of Hospitality Purchasing Consultants, which brings design vision to life as the procurement agent on global projects for real estate investment trusts, private equity, and individual owners of various asset types. Steve has experience across many different industries, including healthcare, telecommunications, financial services, and hospitality. He has held various roles in the finance arena at Centura Health and Qwest Communications, followed by senior management positions at GE and executive leadership at Benjamin West.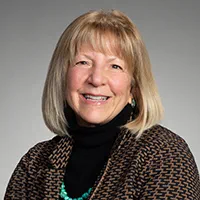 Laura is the managing director at Hispanidad, a full-service advertising agency headquartered in Denver, Colorado. She is a nationally recognized multicultural marketing expert, published author, and cultural-competency trainer. Laura's background in diversity, equity, and inclusion allows her to contribute unique insights pertinent to the rapidly evolving business environment. In addition to her responsibilities with Bellco, Laura serves her community as a member of the Denver Art Museum's Latino Alliance and the Colorado Task Force on Drunk and Impaired Driving. Numerous organizations have recognized her community leadership with awards, including the Colorado Rockies Hispanic Leadership Award and the Colorado Women's Chamber of Commerce ATHENA Award, and in 2020, Laura's expertise within the traffic safety community was recognized by MADD and CDOT with the Dr. Robert E. Weltzer Outstanding Dedication to Traffic Safety Award.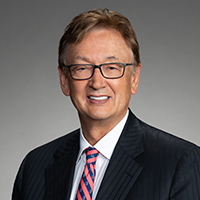 David received his bachelor's degree in accounting from the University of Utah, pursued graduate studies in accounting at the University of Utah, graduated from the Executive Development Program at the University of Chicago, and graduated from the National Association of Corporate Directors training. In 2001, David founded Denver Management Advisors (DMA), Inc., and still serves as the founder and chair. David served in a number of C Suite positions including CEO and vice chair at Blue Cross and Blue Shield of Colorado, New Mexico, and Nevada from 1987 to 2001. He also served as the president of product development and payor contracting for MEDNAX from 2019 until 2021. He served as chair of the board for Air Methods, chair of Volunteers of America, Inc., and has served on the board of directors of Banner Health since 2013..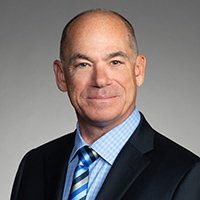 Douglas "Doug" has been president/CEO of Bellco Credit Union since 1991. He serves on the boards of Open Technology Solutions, Gateway Services Group, NISCUE Foundation, and S3 Shared Service Solutions. He has previously served on the boards of CO-OP Financial Services, Suncorp Credit Union, Mountain West Credit Union Association, Credit Union Direct Connect, Mortgage Liquidity Solutions, Members Trust Company of Colorado, and the Colorado Division of Financial Services. Doug formerly served on the Kansas City Federal Reserve Community Depository Institutions Advisory Council and the Thrift Institutions Advisory Council to the Board of Governors of the Federal Reserve Bank. He was the chief financial officer of Vystar Credit Union, in Jacksonville, Florida. Doug is a graduate of the University of Central Florida and a Certified Public Accountant (inactive).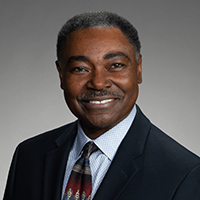 Walker has significant experience in Fortune 500 aerospace, telecommunications, and energy companies. He is founder and CEO of AxxessConnect, LLC, a telecommunications infrastructure and services company. Walker has held senior management positions at Dynegy, Logix Communications, Intelligent Systems, US West Communications, Tele-TV, and Lockheed Martin. He is experienced in general-management strategic planning, sales and marketing, network operations, auditing, finance, project management, and new-product development. In addition, his experience reaches across various industries, including voice and data networks, cable TV, energy management, software development, and government contracting. He is a member of the Boy Scouts Trustee Board and the Denver Police Foundation Board.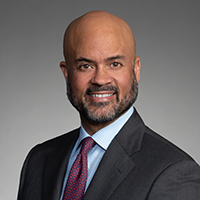 Mark was born and raised in the Midwest, where credit unions were a huge part of his financial institution experience. He obtained his master's degree in philosophy and analytical logic at Tufts University, where he currently sits on the board. Mark has held executive leadership roles at Walmart and McDonald's in strategic branding and marketing. He is currently the chairman of the Colorado Nut Company and serves as a global brand advisor to select companies. In addition, Mark served on the staff for Senator Edward M. Kennedy as a senior policy analyst, in the Boston office. His board experience is vast and spans many types of industries, from education to insurance to banking. His advocacy centers on educating consumers, young people, and the underserved.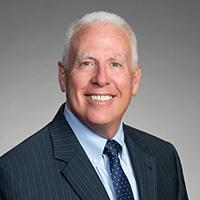 Pete is the founder and president of Kirchhof Group, Inc., which provides professional consulting services to clients who need assistance with regulatory, legislative, and political issues. His clients have included over 120 Colorado CEOs, credit unions, gaming/daily fantasy sports/sports betting companies, rural and satellite broadband providers, plumbing and mechanical contractors, an economic development corporation, and business leaders for education reform. Pete previously served as senior vice president of government affairs for the Credit Union Associations of Colorado and Wyoming. He worked for Qwest/US West/Mountain Bell for more than 23 years, focusing on regulatory and government affairs. Pete has a bachelor's degree in political science from Western State College.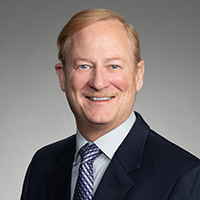 Andrew "Andy" is the COO and CFO at the Electric Coin Company, a software company focused in crypto currency. He is the former senior vice president and CFO of Swiftpage Inc., BroadHop Inc., HomeSphere Inc., and SignalSoft Corporation. Andy's career has focused on technology companies, and he previously served in various management positions at AT&T and Mountain Bell. He holds an MBA and a BSBA with an emphasis in finance and is a Certified Management Accountant (CMA). Andy currently serves on the Baseline Engineering board of directors and on the University of Northern Colorado Accounting Department Advisory Board.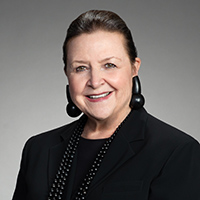 Jane recently retired as the executive director of the Denver Police Foundation, and she was recently elected as president of the FBI Citizens Academy Alumni Association. She is also the president of Osage Initiatives, with a broad range of experience in philanthropy, senior housing issues, Native American higher education, and strategic planning and fiscal, personnel, and resource management. Jane works with community organizations and serves on a number of community and business boards, including the Denver Community Corrections Board (as chair) and the Mountain West Credit Union Association Foundation. She is an emeritus board member of the Boys & Girls Clubs of Metro Denver, and she is the prior executive director and founder of the US West (Qwest) Foundation. Jane has a bachelor's degree from the University of Denver and a master's degree in urban and regional planning/community development from the University of Colorado.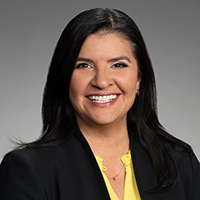 Alejandra "Ale" is a native of Guadalajara, Mexico, where she obtained her civil engineering degree. After moving to the States, she started her construction career as a project engineer for a company in Boulder. From there, she progressed to a marketing director role for a local mechanical contractor, and currently she is the business development manager and community engagement specialist for Mortenson, a commercial builder in Colorado. Ale completed the prestigious Latino Leadership Institute Fellowship program at DU and is strongly endorsed by the executive director of the program. She is an alumna of the Governor's Fellowship program. Her board experience has been primarily focused on nonprofit boards and association boards in the construction industry. Ale is a board advisor for STEMblazers and formerly an Advisory Council Member for the Colorado Office of Economic Development and International Trade, Minority Business Office. She is currently a member of the Avista Adventist Hospital Community Board, the Mile High Youth Corps Board, and the Construction Education Foundation Board. Ale is well-networked in our community and is frequently asked to give back in a variety of capacities, whether it's volunteering, participating in panels, or mentoring young professionals.