Rates as Low as 6.74% APR!
If you're ready to shop for a car, consider a Bellco Credit Union auto loan, which features some of the best auto loan rates in Colorado.
Whether you're planning to purchase an everyday ride, family car, motorcycle, or recreational vehicle, a Bellco auto loan can help, especially since we offer friendly service for our auto loan members throughout the nation.
Benefits of a Bellco Auto Loan
Work with one of our trusted auto loan representatives to determine a loan amount and term that comfortably fits your budget. As a Bellco member, you'll enjoy great auto loan benefits, including:
•  Competitive auto loan rates on new and used vehicles
•  Lease buyout options
•  Up to 100% auto loan financing
•  No application or processing fees
•  A variety of terms
•  Quick and easy application process
Simply fill out our online auto loan application, stop by a Bellco branch, or call 1-800-BELLCO-1 to apply over the phone.
Apply now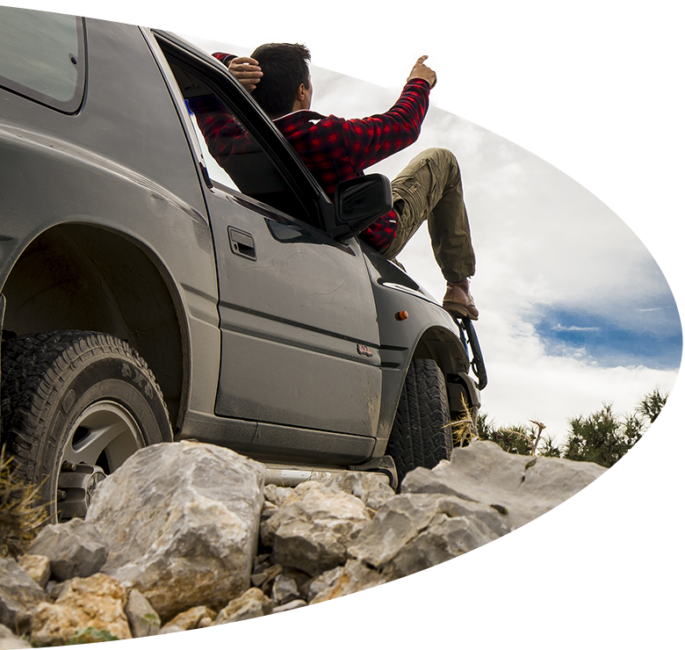 Not sure what you can spend on a new vehicle?
Wondering how it may affect your monthly budget? Our helpful Bellco auto loan calculators for Colorado can help you determine a vehicle payment you're comfortable with as well as what you can ultimately afford.
The calculators provided on this page are provided for general and educational purposes only. They are not intended to provide legal, tax, or investment advice. The accuracy of these online tools and their applicability to the information provided is an estimate and is not guaranteed. Your actual figures (i.e., payments, savings, loan amount, etc.) could vary based on many factors.
Additional Auto Loan Information
Lease Buyout Options. If you want to turn your leased vehicle into a purchased one, a Bellco Credit Union lease buyout can position you in the driver's seat for as long as you want your vehicle.
Auto Loan Education. Would you like resources, options, and steps to help guide you through the process of selecting and buying a car? Bellco provides beneficial educational information about auto loans.
Route 66 Extended Warranty. Bellco members can take advantage of three levels of coverage for their new or pre-owned vehicles. All plans include a zero deductible, a 30-day free look, and emergency roadside assistance. Warranty options are offered by Route 66 Extended Warranty.
Auto Insurance. Instant online quotes are only a click away. Compare prices from the nation's top insurance companies courtesy of our partnership with The Insurance Loft.
GAP Coverage. Guaranteed Automobile Protection, or GAP, is valuable coverage that pays the difference between the actual cash value of an insurance company settlement and the eligible balance of your Bellco auto loan, so you're protected in the event of a covered accident or theft.
You can also use this handy Vehicle Purchase Worksheet to keep track of transactional and vehicle information when you decide to purchase.