March 2022 Newsletter
THE DENVER ST. PATRICK'S DAY PARADE IS BACK!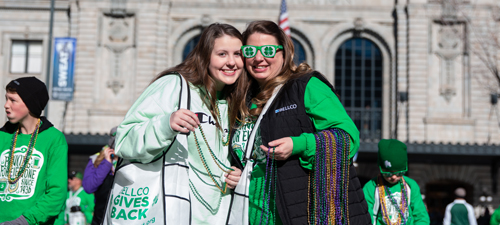 DENVER ST. PATRICK'S DAY PARADE
Saturday, March 12th | 9:30 am
Now that spring is in the air, we are excited to welcome you back to the annual Denver St. Patrick's Day Parade. We are celebrating our 16th year as the Presenting Sponsor of the parade, which will get underway on Saturday, March 12 at 9:30 am. The parade route starts at 19th and Wynkoop and ends at 27th and Blake.
Tips for Best Viewing Experience:
Arrive early to stake out your favorite spot.
To catch the parade entries' full performance (dancing, full music sets, etc.) the best spot is generally considered to be south of 20th Avenue on Blake Street, which is also the most crowded with attendees arriving as early as 6 am to stake out a spot.
If you prefer to avoid bigger crowds, a great place for prime viewing is at the end of the parade on Blake Street from 23rd to 27th Avenues.
Due to unpredictable March weather, it is recommended to dress in layers and bring plenty of water.
To learn more about the parade, visit DenverStPatricksDayParade.com or follow us on Facebook and Twitter.
---
THE MANY BENEFITS OF BELLCO'S SMART MOVE CD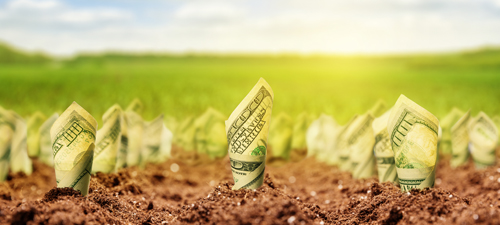 Bellco offers a number of tools that can help you achieve your savings goals, including our Smart Move CD (certificate of deposit), which gives you greater control and flexibility in your savings.
In general, Bellco CDs offer numerous benefits. You have the safety and security of knowing that your deposit is federally insured by the NCUA per the terms of the NCUSIF. Since rates for CDs are often better than savings accounts, your money earns more. And you can always count on returns as they're very predictable investments.
Apart from traditional CDs, our Smart Move CD offers some very attractive benefits as well. With Smart Move, your minimum $2,500 investment can grow with the great rates of a CD. Plus, you have a couple of one-time options that aren't usually allowed with CDs: you can increase your rate and/or add funds of $100 or more once during your term.
And if that wasn't enough, we also just raised the rates on many of our CDs, including Smart Move, to rates as high as 1.40% APY.
If you're considering safe ways to increase your savings, a CD—particularly a Smart Move CD—could round out your overall investment strategy well. Open online in minutes or speak with a Bellco representative for more details on applicable fees and terms.
---
PREPARING YOUR FINANCES FOR A NATURAL DISASTER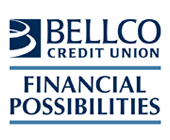 As a not-for-profit, Colorado-based financial cooperative, Bellco is committed to providing tools and resources to help our members and the community feel financially empowered. One way we've done this is by collaborating with Denver 7 to provide communities across Colorado with helpful financial tips.
With the recent devastation brought on by the Boulder County fires, it's a good time to think about ways you can better protect your finances in case of a natural disaster. A recent Denver7 segment offered some helpful suggestions, which can be viewed below:
For more resources and information on emergency savings, you can visit our MoneySmarts page.
---
5 COMMON MISCONCEPTIONS ABOUT INSURANCE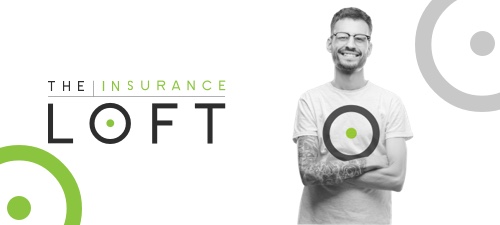 We know absolutely everything there is to know about insurance. All right, fib number one, out of the way. The truth is, insurance is complex, and most insurance professionals still learn something new about the industry on a regular basis. Unfortunately, it has become nearly impossible to separate insurance-fact from fiction.
To help, we have compiled a list of some of the most common misconceptions in the insurance industry:
At age 25, your insurance rates drop dramatically.
While age 25 can have relevancy in the insurance industry, it is not directly tied to reducing costs. It can happen, but age is only one factor amongst several that determine the cost of insurance. Getting the most competitive rate is a gradual process that reflects good driving more than turning a year older.
"Full Coverage" means my policy covers everything.
Ok, the name is deceiving. In reality, "full coverage" auto insurance means the policy includes comprehensive and collision coverage. Those options provide coverage to your vehicle in the event of a covered loss, whether you were at fault or not. With a liability-only, your insurance policy will not offer coverage to repair your vehicle.
Insurance rates are negotiable.
Not by a long shot! Insurance rates are determined by compiling numerous data points into a complex equation. Once calculated, there isn't a way to change the rates without altering the coverage. Each person has unique rating factors, and each insurance company will interpret those characteristics differently.
All insurance companies offer the same policies.
Maybe the most well-established myth on the list. But, just like any other product, there is a difference from company to company. The details lie within the policy language and structure. While all the quotes may look the same, the experience received can be very different from provider to provider. It is essential to work with a professional to research a company before trusting them for protection.
Living with someone doesn't impact my insurance coverage.
Most insurance companies require spouses, significant others, even roommates living in the same household to be reflected on an insurance policy in some capacity. Done correctly, this can actually be an advantage. But not identifying all household drivers can lead to coverage denials, policy cancellation, even price adjustments.
At The Insurance Loft, our goal is to educate our clients about how insurance really works. No games, no gimmicks, just real insurance experts with a passion for helping our community. So when your ready for smarter insurance, work with one of our experts to review more than 15 different insurance carriers to find the right solution for you.
Click to schedule your complimentary review or get a quote online to activate an expert insurance advisor right here in Colorado. Prefer to talk with an advisor? Give us a call at 1-888-808-6475 or schedule an appointment!