August 2022 Newsletter
Get an Incredible Rate on a Shorter-Term CD

Big news! If you haven't already heard, now through September 30, 2022, you can earn an incredible 2.75% APY on a 17-month Bellco CD with a balance of only $500 or more. For rates that high, you'd usually need to be in for a longer-term, like 24 or 36 months.
Bellco certificates of deposit are one of the safest places to keep your money. They have a guaranteed yield, which means they are isolated from fluctuations in the market and changing interest rates. Bellco is also federally insured by the NCUA.
To take advantage of this limited-time offer, schedule a branch or virtual appointment to open your CD.
1 Annual Percentage Yield (APY) is effective as of 7/1/2022. The stated APY is fixed for the above 17-month term assuming the account balance remains above the minimum for the full term. A penalty may be imposed for early withdrawals. Fees may reduce earnings. After maturity, if you choose to renew your CD, the 17-month traditional CD will automatically revert to a 12-month traditional CD. You will earn the base rate of interest in effect at that time. Rates apply to consumer CD accounts. Current Bellco members may open this promotional CD online or in a branch. Non-members may only open this promotional CD in a branch. Membership eligibility is required.
---
How to Start Building Your Teen's Credit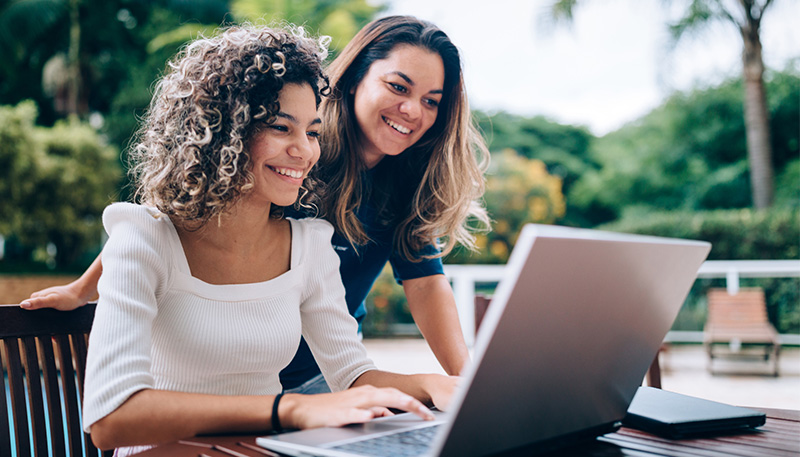 Credit history is important for numerous things, including getting a loan like a mortgage, personal loan, or car loan, as well as for renting an apartment or even gaining employment. But it can be tough to establish credit history—you need credit history to get credit, but you can't establish credit history until after you've had credit. It can be a rough cycle.
If you're a parent of an older child—one who's in the last year of high school or within a few years of graduating—you are in a position where you can help them establish a base to their credit history. When you are a co-borrower on a credit card or car loan, you tell the lender that you will help pay off the balance, which lets the lender feel more confident that the lending risk is low. Meanwhile, because you're on the loan, you have visibility to how your child is using the credit and to ensuring they pay their bills in a timely fashion. Even better, as your child pays off any loan or credit card, they're creating a trail that shows future lenders that they are worthy of a loan.
Bellco offers numerous lending products that might be a perfect fit for your child with you as co-borrower. From credit cards to car and personal loans, each product comes with different terms, requirements, and features; be sure to research the products carefully with your child. Explore Bellco.org to see all of our different loan types, or call 1-800-BELLCO-1 to speak with a representative about helping your teen embark on their credit journey.
---
Smart Savings Ideas for Young Adults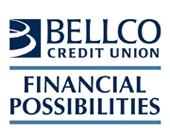 As a not-for-profit, Colorado-based financial cooperative, Bellco is committed to providing tools and resources to help our members and the community feel financially empowered. One way we've done this is by collaborating with Denver7 to provide communities across Colorado with helpful financial tips.
For high school graduates going on to college or those starting out after college or trade school, it's the perfect time to set up a savings plan that can help you on your personal financial journey. In a recent segment with Denver7, we focused on some helpful tips that can help get you to your savings goal faster. You can view the segment below:
To learn more about a wide array of financial topics, you can visit our MoneySmarts page.
---
Earn $100 for a Retirement Account Rollover
Offer courtesy of CUSO Financial Services, L.P. (CFS)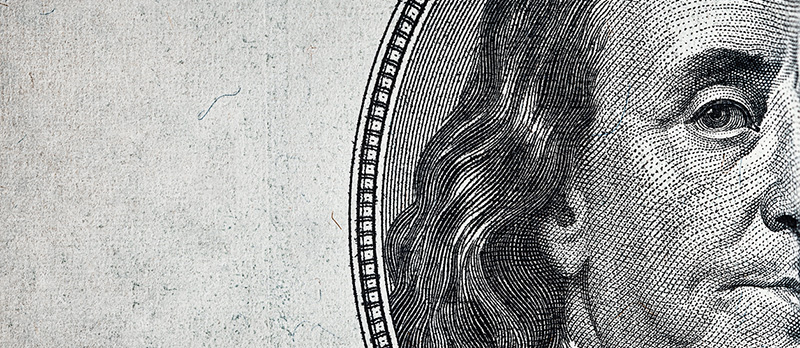 It's never too late or too soon to start saving for retirement. For a limited time, Bellco will give you a $100 cash incentive† when you roll over your retirement account of $25,000 or greater to CUSO Financial Services, L.P. (CFS)*.
CFS* Financial Advisors can consolidate your 401(k), 403(b) or IRAs and help:
Customize plans for your specific needs.
Allocate, diversify, and manage your assets.
Create flexible income solutions.
But don't delay. This $100 cash incentive is only available through December 31, 2022. Stop by any Bellco branch or click here to learn more.
†$100 cash incentive will be provided to all Bellco members who roll over their IRA, 401(k), or 403(b) of $25,000 or greater with CFS. Limit of two $100 cash incentives per member, for a maximum annual total of $200. Offer valid through December 31, 2022. Bellco members must schedule an appointment with CFS by December 31, 2022 to receive this offer. Must be 18 or older to participate. Bellco reserves the right to provide a substitute of equal or greater value. Funds will be deposited into member's Bellco Credit Union checking, savings, or membership account within 60 days after the promotional period ends. Please speak to a CFS representative for additional information about applicable fees and terms related to the IRA accounts.
Before deciding whether to retain assets in an employer-sponsored plan or roll over to an IRA, an investor should consider various factors including, but not limited to, investment options, fees and expenses, services, withdrawal penalties, protection from creditors and legal judgments, required minimum distributions, and possession of employer stock.
*Non-deposit investment products and services are offered through CUSO Financial Services, L.P. ("CFS"), a registered broker-dealer (Member FINRA/SIPC) and SEC Registered Investment Advisor. Products offered through CFS: are not NCUA/NCUSIF or otherwise federally insured, are not guarantees or obligations of the credit union, and may involve investment risk including loss of principal. Investment Representatives are registered through CFS. The Credit Union has contracted with CFS for investment services. Atria Wealth Solutions, Inc. ("Atria") is a modern wealth management solutions holding company. Atria is not a registered broker-dealer and/or Registered Investment Advisor and does not provide investment advice. Investment advice is only provided through Atria's subsidiaries.
CUSO Financial Services, L.P. is a subsidiary of Atria. CUSO Financial Services, L.P. (CFS), does not provide tax or legal advice. For such guidance, please consult your tax and/or legal advisor.