Are you looking to open an account online, chat with a Member Service Advisor, or deposit a check but just don't have time to go to a branch? That's where Bellco's digital services can help simplify your life.
Bellco offers an online and mobile dashboard that allows you to accomplish all your financial tasks quickly and easily from anywhere in the world as long as you have internet access*. Make a loan payment, contact a Bellco Member Service Advisor via video, or harness many of our other digital services as well as valuable financial education opportunities from your online dashboard or our website.
Not a Bellco member?
Apply online!
Banking at Bellco means you're also a valued member of one of the largest credit unions in Colorado. Your membership gives you access to lower interest rates on loans, higher yields on deposits, our wide network of surcharge-free ATMs, free financial advice, and more.
Apply Online
Online Banking
Want to track your monthly or annual spending? It's easy with Bellco's Online Banking. Access your dashboard to establish your budget and start tracking expenses. We also provide a wide array of other banking services that you can perform online:
•     Check your balance
•     Transfer funds
•     Order checks
•     Make a Bellco credit card payment
•     Pay bills
•     Receive monthly account statements
Online Banking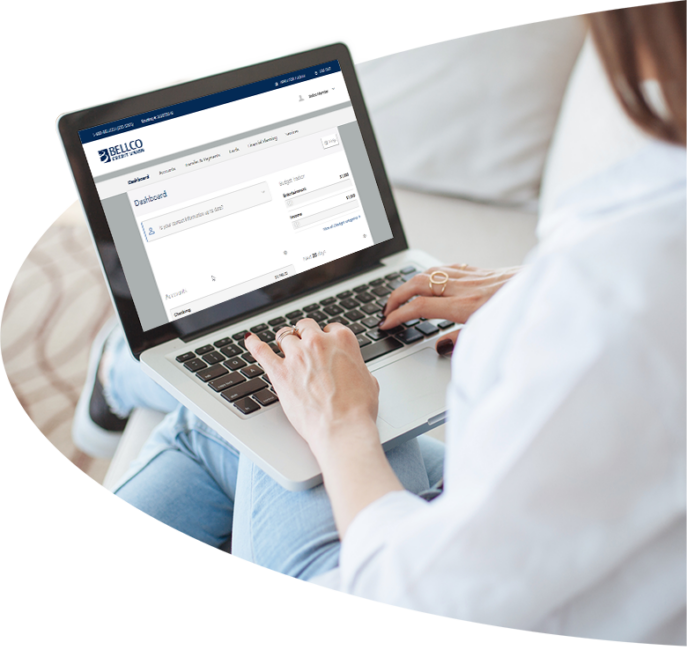 Mobile Banking
If you're out and about and suddenly remember your loan payment is due, you can just use your mobile phone to take care of it. In addition to the ability to access your accounts virtually anytime, anywhere, there are plenty of other actions your Mobile Banking apps can perform:
•     Deposit checks remotely
•     Pay bills
•     Send money
•     Transfer funds
•     Locate a nearby branch or ATM
Mobile Banking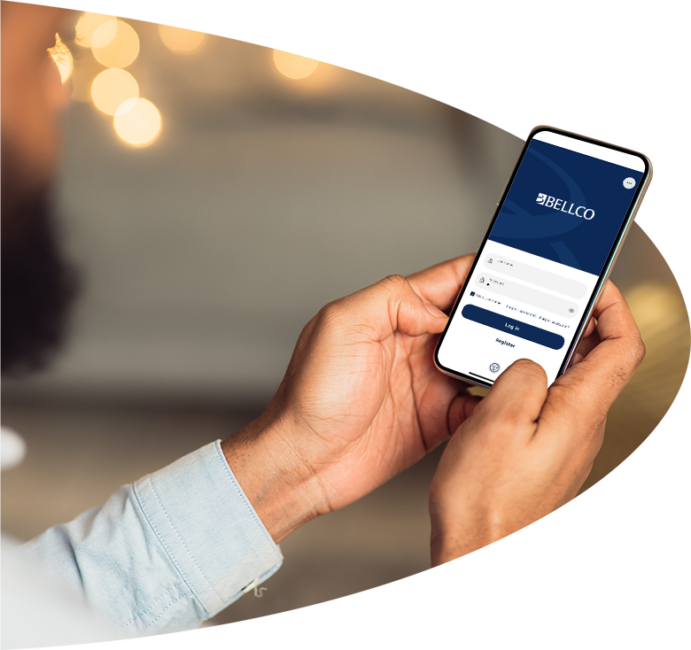 Make an Appointment
Whether you're at home, traveling, or working remotely, you can easily and securely connect with a Bellco Member Service Advisor via video or phone. Or if you'd prefer to meet with a specialist in person, you can schedule in advance to avoid waiting in line.
Schedule An Appointment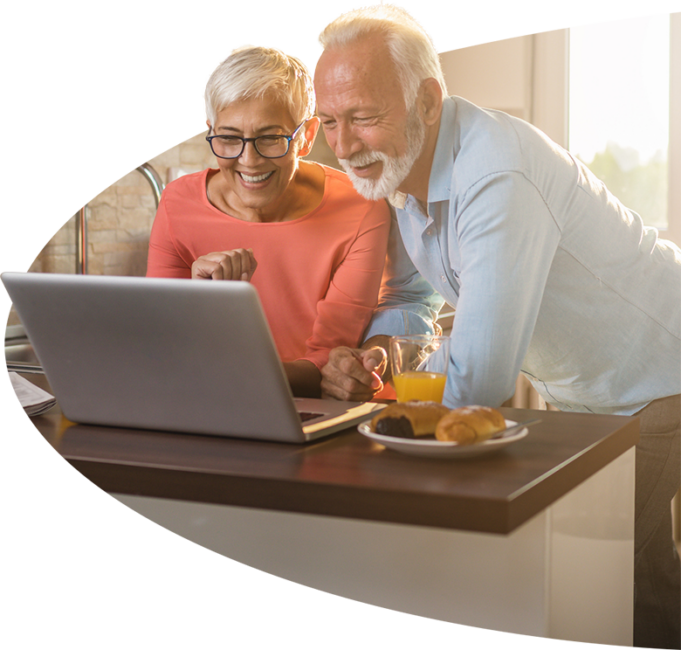 Digital Wallet
Enjoy contactless payments with a digital wallet. Securely check out at participating merchants with your smartphone via Apple Pay™, Google Pay™, or Samsung Pay® without handing over your card. To set it up, login to your preferred app, add your Bellco debit or credit card, verify the card, and you're ready to go.
Zelle®
Does your roommate owe you money for rent? Are you splitting the lunch tab with a friend? Connect your Bellco account with Zelle to send and receive money safely and securely**. All you need is the recipient's email address or mobile phone number to transfer or request funds in minutes.
Now available to use with participating small businesses! If a business is signed up for Zelle, you can pay them directly from the Bellco app.
Make a Loan Payment
Whether you'd prefer to make a one-time loan payment or set up automatic payments, our online and mobile banking services offer options:
Free recurring transfers from your Bellco account
Free recurring payments from another financial institution***
Express Pay for easy one-time or recurring payments
Bill Pay
Manually pay your bills with Bellco Bill Pay or set up rules to allow Bellco to automatically send your payment for you each month.
Online Statements
Reduce clutter, receive your statements faster, and easily store your statements automatically in your account with online statements.
MoneySmarts Financial Education
We want to see you achieve your financial goals and manage your money with ease. That's why Bellco has teamed up with EverFi—a leader in online financial education—to bring you MoneySmarts, our free financial education program that helps you learn the financial skills to achieve your goals.