April 2022 Newsletter
OPEN A STUDENT CHECKING ACCOUNT AND GET $100!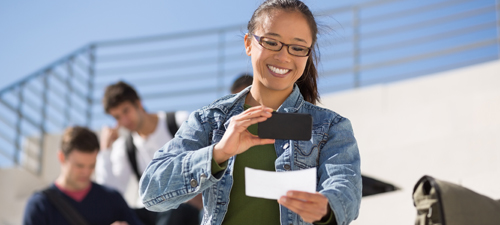 Just because the school year is ending doesn't mean kids stop learning. In fact, summer is a great time for teens to start gaining some practical knowledge about money, saving, and spending. Our free student checking account is available for kids aged 13–24, and even if your student is graduating high school this year or has already started the next leg of their journey, it's not too late to open an account and start practicing good habits with money management. Your child will benefit from:
Your oversight and guidance.
You can monitor the account's balance and your child's debit card activity online and through monthly statements.
You can sign up to receive overdraft, transaction, or balance notifications, so you can stay updated on unusual or unwanted spending activity.
Hands-on learning in real-life scenarios.
Your student can learn how to avoid things like overdraft fees, draining their balance, and bouncing checks while also understanding the value of saving.
They'll have many of the same features as a regular checking account, including a Visa® debit card, access to online and mobile banking, no requirement for a minimum balance, and surcharge-free ATM transactions at thousands of locations.
$100 deposit to get started!
For a limited time, your child will receive a $100 deposit* when you open a student checking account. But don't delay, this offer ends June 30, 2022.
Opening a Bellco Student Checking Account with your teen will help your child achieve that financial knowledge in a controlled and safe way. You can learn more and get started at our Student Checking page.
*To receive the $100 bonus offer, you must qualify for Bellco membership, as well as the student checking account. Requirements for the student checking account include: the student must be 13–24 years of age; and for students that are under the age of 18, there must be an adult as a joint owner on the account. Not valid with any other offer. The account must be opened and funded by 6/30/2022 in order to obtain the $100 bonus. There is no minimum balance required to open the account or obtain the bonus. The bonus will be paid out within 30 days of account opening.
---
HOW TO TEACH YOUR KIDS GOOD FINANCIAL HABITS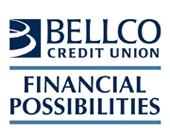 As a not-for-profit, Colorado-based financial cooperative, Bellco is committed to providing tools and resources to help our members and the community feel financially empowered. One way we've done this is by collaborating with Denver 7 to provide communities across Colorado with helpful financial tips.
Even at a young age, kids can start learning good financial skills and habits. A recent Denver 7 segment featured steps you can take with your child to becoming financially literate, whether they are in elementary or middle school . You can view the segment below:
To learn more about a wide array of financial topics, you can visit our MoneySmarts page.
---
THE SILVER LINING OF THE RECENT FEDERAL RATE HIKE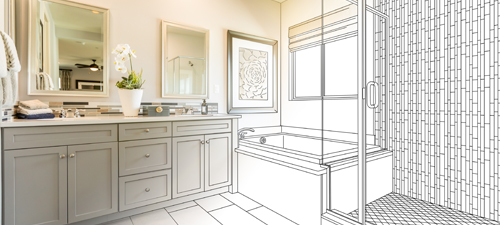 As you might have heard, the Federal Reserve Board, in an effort to curb inflation and boost employment, voted for a 0.25 percent increase to interest rates, marking this the first time they've raised the rate since 2018. When the federal interest rate rises, other lending rates frequently follow. Furthermore, the Board indicated that this isn't the only rate raise they anticipate; they could incrementally increase the rate each time they meet.
Knowing that future increases to interest rates will affect everything, now is a good time to tap into your home's equity as a means of paying off higher-interest debt, renovating your home, paying for college, or making a big-ticket purchase. With a HELOC versus a personal loan or a mortgage, you can typically enjoy flexibility on when and how much to draw against the credit line, and you only have to make payments against what you borrow, not for the whole line. Plus, with a HELOC, you might be able to claim the interest you pay as a deduction on your tax return (speak with a professional tax advisor to be sure that's true for your situation).
Bellco's home equity ChoiceLine comes with numerous benefits: Bellco will cover all standard closing costs if you take a minimum draw of $5,000 at the time of closing; a ten-year draw period during which you can access your line of credit as frequently as you want (with a $5,000.00 minimum draw); the ability to lock in a fixed rate (which could be handy if rates continue to rise) for up to three subaccounts at one time; the option to make interest-only payments on the variable rate subaccount during the draw period; as well as no annual fee, and no prepayment penalty.
And right now, for a limited time, you can get a fixed rate as low as 3.99% APR on a ChoiceLine advance of $10,000 or more. Speak with a mortgage loan consultant or visit Bellco.org/ChoiceLinePromo for full details!
---
EARN $100 FOR A RETIREMENT ACCOUNT ROLLOVER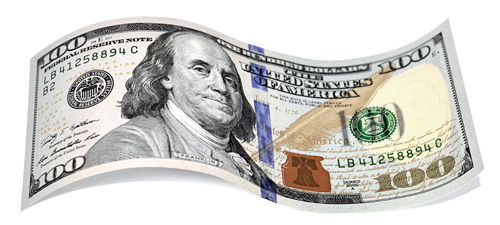 It's never too late or too soon to start saving for retirement. For a limited time, Bellco will give you a $100 cash incentive† when you roll over your retirement account of $25,000 or greater to CUSO Financial Services, L.P. (CFS)*.
CFS* Financial Advisors can consolidate your 401(k), 403(b) or IRAs and help:
Customize plans for your specific needs.
Allocate, diversify, and manage your assets.
Create flexible income solutions.
But don't delay. This $100 cash incentive is only available through May 31, 2022. Stop by any Bellco branch or Click here to learn more.
†$100 cash incentive will be provided to all Bellco members who roll over their IRA, 401(k), or 403(b) of $25,000 or greater with CFS. Limit of two $100 cash incentives per member, for a maximum annual total of $200. Offer valid through May 31, 2022. Bellco members must schedule an appointment with CFS by May 31, 2022 to receive this offer. Must be 18 or older to participate. Bellco reserves the right to provide a substitute of equal or greater value. Funds will be deposited into member's Bellco Credit Union checking, savings, or membership account within 60 days after the promotional period ends. Please speak to a CFS representative for additional information about applicable fees and terms related to the IRA accounts.
Before deciding whether to retain assets in an employer-sponsored plan or roll over to an IRA, an investor should consider various factors including, but not limited to, investment options, fees and expenses, services, withdrawal penalties, protection form creditors and legal judgments, required minimum distributions, and possession of employer stock.
*Non-deposit investment products and services are offered through CUSO Financial Services, L.P. ("CFS"), a registered broker-dealer (Member FINRA/SIPC) and SEC Registered Investment Advisor. Products offered through CFS: are not NCUA/NCUSIF or otherwise federally insured, are not guarantees or obligations of the credit union, and may involve investment risk including loss of principal. Investment Representatives are registered through CFS. The Credit Union has contracted with CFS for investment services. Atria Wealth Solutions, Inc. ("Atria") is a modern wealth management solutions holding company. Atria is not a registered broker-dealer and/or Registered Investment Advisor and does not provide investment advice. Investment advice is only provided through Atria's subsidiaries.
CUSO Financial Services, L.P. is a subsidiary of Atria. CUSO Financial Services, L.P. (CFS), does not provide tax or legal advice. For such guidance, please consult your tax and/or legal advisor. .