October 2022 News
It's Time to Move Those Home Projects Indoors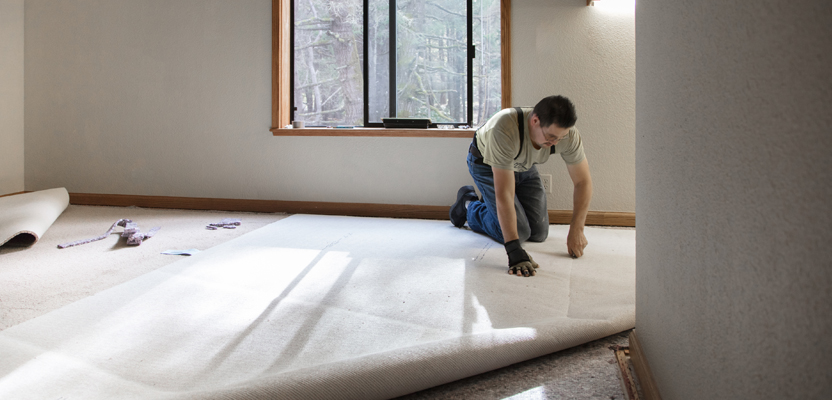 With colder weather approaching, now is a great time to shift from outdoor projects to indoor ones. Perhaps you've been thinking about updating your kitchen or bathroom. Or maybe you're ready to put in new flooring. No matter your goal, the question becomes whether to hire a professional or go the DIY approach. Obviously, if you have the time and skills necessary to achieve the goal yourself, you will save a lot of money. That said, it will certainly take time—and you'll need to decide what your time is worth. Perhaps hiring a professional may actually save you money!
If you're thinking about getting your home winter-ready, you might consider projects like:
Installing new energy-efficient windows or window treatments. Windows tend to be a big energy expense, letting outside air in and inside air out. New windows can help block those leaks. So can some specifically designed window treatments, such as honeycomb treatments, which act as insulation at the window. Either way, your energy bill could see some improvement.
Repairing or replacing your furnace. Many older furnaces—particularly if they've been around longer than 10 or 15 years—have to work harder to get the job done. Making repairs to or even replacing an older furnace could help with your heating bills.
Replacing or updating your tank water heater. If your tank water heater is more than 10 years old, it's time to consider replacing it. If you're willing to spend a little more, a tankless water heater can last for more than 20 years.
No matter the project you land on, you'll need to determine how you'll pay for it. And although some of the winter projects might have great return on investment, they still require an initial outlay of cash. Luckily, if you've got equity in your home, a Home Equity ChoiceLine might be a good solution for you.
ChoiceLine lets you lock in a great rate on an advance, which is usually lower than many financing options available—and likely much lower than putting the expense on a credit card. Plus, you might be able to claim the interest on your tax return.* If you have questions or would like to learn more, visit our ChoiceLine page or speak with any Bellco representative.
*Please consult with your tax advisor regarding the deductibility of interest and charges under the plan.
Bellco is an Equal Housing Opportunity Lender.
---
Get Out and Enjoy Free Family Fun in October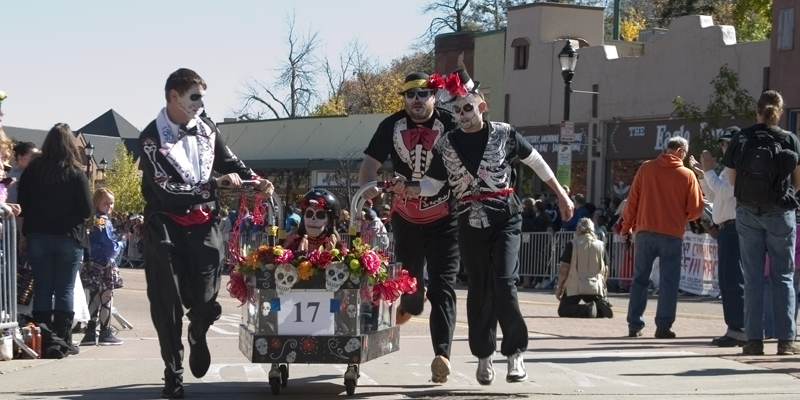 October is a beautiful month in Colorado, with lots to see and do, both in the mountains and at the lower elevations. It's also a month full of spooky happenings and sweet treats. Check out some of these options!
• The Candy Crawl at the Shops at Northfield on October 9. This event offers fun for the entire family and includes trick-or-treating, hayrides, crafts, and giveaways, as well as live animals from The Urban Farm, a meet-and-greet with Denver Police officers, and more!
• Spooky Streets at the Streets at SouthGlenn on October 21. Kids will love the facepainting and balloon artists, and family members of all ages will enjoy the dance party, entertainment stage, and costume parade.
• Boonion Station Trick-or-Treat Parade on October 26. This free costume parade through the station also offers live entertainment, spooky music, a "best of" costume contest and more.
• Emma Crawford Coffin Races on October 29. Witness (or take part in!) this unique tradition in Manitou Springs. Teams of four race their coffins (with an Emma inside) to win prizes and pride. You can also take part in a variety of free or ticketed events throughout October, including touring the businesses that are competing for best decorated skeleton and Classic Horror Movie Nights every Friday in October (the screening is free; concessions are for sale, with all proceeds going to support the local free museum).
• Dia de los Muertos Exhibition running through November 6 in Longmont. Come view the alters that community members designed to celebrate deceased loved ones during this holiday of reflection, family, and life. You can also take part in the Day of the Dead Family Celebration on October 8 in downtown Longmont—you'll be able to enjoy music and dance as well as arts and crafts, cultural education, and great food.
No matter your family's focus this Halloween, you're bound to find an event to celebrate the scary or the fun, the sweet or the fantastical. Step out into Colorado and enjoy!
---
Banking at More Than One Financial Institution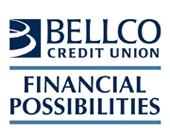 As a not-for-profit, Colorado-based financial cooperative, Bellco is committed to providing tools and resources to help our members and the community feel financially empowered. One way we've done this is by collaborating with Denver7 to provide communities across Colorado with helpful financial tips.
While opening up a new account at more than one financial institution can seem daunting, it can be financially beneficial and even help protect against fraud. In a recent Denver7 segment, we provided quick, helpful tips for those thinking about opening accounts at other financial institutions. You can view the segment below:
To learn more about a wide array of financial topics, you can visit our MoneySmarts page.
---
The Importance of Diversifying Your Investments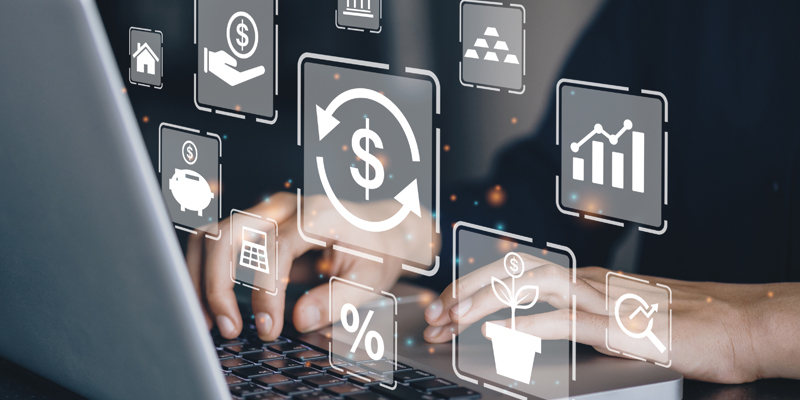 By CUSO Financial Services, L.P. (CFS)
Asset allocation is the process of deciding how to spread your dollars over several categories of investments, usually referred to as "asset classes". A basic asset allocation would likely include at least stocks, bonds, and cash or cash alternatives such as a money market fund. The term "asset classes" may also refer to subcategories, such as particular types of stocks or bonds. Asset allocation is important for two reasons.
First, the mix of asset classes you own is a large factor—some say the biggest factor by far—in determining your overall investment portfolio performance. How you divide your money between stocks, bonds, and cash can be more important than your choice of specific investments.
Second, by dividing your portfolio among asset classes that don't respond to market forces in the same way at the same time, you can help minimize the effects of market volatility while maximizing your chances of long-term return.
Ideally, if your investments in one class are performing poorly, assets in another class may be doing better and may help stabilize your portfolio. Remember that during any given period of market or economic turmoil, some asset categories and some individual investments historically have been less volatile than others.
You can manage your risk to some extent by diversifying your holdings among various classes of assets, as well as different types of assets within each class. Taking steps that can help manage the amount of volatility you experience can help you stay with your game plan over the long term.
Our team of CFS* Financial Advisors are available to meet with you to review your current investment portfolio or help you start a new one. Please call 303-728-3443 or stop in to any Bellco branch.
*Non-deposit investment products and services are offered through CUSO Financial Services, L.P. ("CFS"), a registered broker-dealer (Member FINRA/SIPC) and SEC Registered Investment Advisor. Products offered through CFS: are not NCUA/NCUSIF or otherwise federally insured, are not guarantees or obligations of the credit union, and may involve investment risk including possible loss of principal. Investment Representatives are registered through CFS. The credit union has contracted with CFS to make non-deposit investment products and services available to credit union members.