September 2022 News
Ways to Teach Your Kids Good Financial Habits
Kids who learn how to save and spend money have a better chance of growing up to be money-wise adults. Teaching them how to be financially smart can be fun for both of you—even to the point that your child might not recognize that they're learning! Here are some ideas that can help:
Bring the fun. If your family likes to play games, you might enjoy including Monopoly or Life, which both help teach saving and spending in a fun environment. Bellco's Coindexter Club uses engaging videos and games to teach children how to earn, save, spend, and invest money—plus, it offers kids a chance to earn a $25 savings deposit* just by participating.
Bring on the knowledge. Through Bellco, you can also access MoneySmarts, a series of online tutorials for adults that helps you ensure that you know your stuff. Learn anything from banking basics to financial planning, and understand the tools to manage your savings. With this knowledge, you'll be better equipped to teach your child.
Bring them along. Any time you have banking to do, you can bring your child to the branch. They'll get a chance to see you demonstrate good saving and money-management skills, and they'll get a handle on how the process works and the ways Bellco associates can help.
Throughout your day-to-day life, you have a chance to educate your child about finances—you can discuss the ways adults earn money, set up an allowance for them to earn and manage, talk about building a budget for that fun toy they've been eager to get, and show them how you're a savvy shopper when you comparison shop. Even more, you can help them understand the benefits of saving, reducing impulse purchases, and planning for big purchases like cars and homes, all of which can create the foundation that might help your child have a better chance of following a more secure financial path into and throughout adulthood. Bring it on!
*Please see Bellco's Coindexter Club page for more information.
---
Protect Yourself From Common Phishing Scams
For scammers, stealing other people's money or personal information is like a job, and, in the same way people learn new skills or try new things to be more efficient at their work, con artists are constantly trying to improve their job performance. Which means that they evolve their messaging and approach to match the times.
That's why now, more than ever, you should stay wary of possible scams and fraud by protecting your identity and your financial information as much as you can. Bellco Credit Union values your security, so we have some suggestions for how to better protect yourself.
Be aware of scams. Donate only to verified organizations, and never send money or gift cards to someone you don't know. Red flags include strangers asking for your personal information, people claiming to be or represent hospitalized or stranded relatives, or someone posing as a government official. Verify the request before you give anything away.
Identify phishing. Many times, email communications can seem official—scammers will go as far as to add actual corporate logos (including Bellco) to their communications and will use legitimate-sounding terminology—however, you could get tricked into giving away your personal information. Phishing red flags include misspelled words, factual errors in email addresses or domain names, and inaccuracies or inconsistencies in the message.
Recognize traps. A Bellco representative will not ask for your personal information unless you contact us. If you're contacted by someone claiming to be from Bellco, don't give your personal data, credit card information, or login credentials. Hang up the phone and call our official number or log on to our website to verify any request. Also, be wary of links in text messages or emails; if you're not positive the link is legitimate, don't click it.
It's always a good idea to review your credit information annually. Contact the three credit-reporting agencies to request a copy of your credit report, and verify that you created all accounts listed. If you receive any suspicious emails, text messages, or calls related to your Bellco accounts, please report the incident to Bellco directly by filling out our Fraudulent Activity Form. If you have entered your credentials on a suspicious site, please contact our Fraud Department at 303-689-7548. And if you think you've been the victim of a scam, you can contact the Federal Trade Commission at ftc.gov.
---
Credit Building Ideas for Young Adults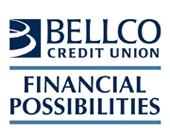 As a not-for-profit, Colorado-based financial cooperative, Bellco is committed to providing tools and resources to help our members and the community feel financially empowered. One way we've done this is by collaborating with Denver7 to provide communities across Colorado with helpful financial tips.
For high school graduates or those starting out after college or trade school, it's a perfect time to start making financial decisions that will help you down the road, including ways to start building your credit. In a recent segment with Denver7, we focused on some helpful tips that can help get you to a higher credit score. You can view the segment below:
To learn more about a wide array of financial topics, you can visit our MoneySmarts page.
---
Insurance Companies Set Their Sights on Roofs
As a Coloradan, your roof is likely a hot topic for your home insurance company. That's because the landscape for Colorado homeowners continues to react to the ongoing barrage of hail, fires, and everything else mother nature can drum up. And at the center of that conversation are roofs. More than ever before, roofs are impacting insurance costs and eligibility for Coloradans.
What Does This Mean?
What we know for sure is that home insurance customers need to be paying attention to their policies. Most coverage changes regarding roofs, dramatically reduce coverage and can be hard to identify. Here is what you need to know to stay protected and control your insurance costs.
Roof Schedule – Several well-known insurers are introducing roof schedules, which reduce coverage as roofs age. This automatic change occurs at renewal and slashes coverage overnight. The reduction of coverage then continues to diminish with each year the roof gets older.
Higher Deductibles – Higher deductibles mean more out-of-pocket costs for homeowners filing claims. Many Colorado insurers are mandating higher deductibles as the odds for roof claims continue to increase.
Stricter Underwriting – Insurers are hyper-focused on the age and material of roofs before offering or renewing policies. This limits the number of available insurance options in Colorado and makes it more difficult to find reliable home insurance.
Larger Discounts – New or recently replaced roofs, especially hail-resistant ones, can significantly discount the cost of home insurance policies. But it is the responsibility of the customer to share (and prove) this information with the carrier.
Expert Help – The Insurance Loft has access to multiple insurance companies to ensure all clients have full roof replacement coverage at the best available price. As an added service, our team reviews all home insurance policies before each renewal to avoid unexpected changes.
As insurance professionals, we know way too much about roofs and even more about insurance. Our mission is to provide Bellco members with the most reliable coverage at the best available price. We also have premier access to incredible local roofers committed to roof education and protection.
Connect with an expert at The Insurance Loft to review your coverage. We are the preferred home, auto, life, business, and pet insurance provider for Bellco members.
Prefer to talk with an advisor? Give us a call at 1-888-808-6475 or schedule an appointment!