December 2022 News
More Bellco Branches Coming in Early 2023
As the Colorado landscape evolves and grows, Bellco continuously works to expand its branch network in more areas to provide better access to our members where they live and work. Two of our newest locations, in Fort Collins and Clifton, will be opening in early 2023!
Clifton Branch—Located at 570 32 Road in Clifton, the branch (our second location on the Western Slope) will offer full and self-service banking options, including an Express Teller machine, 24-hour drive-up ATM service, and private offices to meet with Bellco representatives for financial service needs.
Fort Collins Branch—Located at 1526 E. Harmony Rd in Fort Collins, the new branch (our first in Larimer County) will provide full and self-service banking options that include an Express Teller machine, 24-hour ATM service, and private offices to meet with Bellco representatives for financial service needs.
Bellco continues to give back to the communities we serve—including our two newest locations. We recently donated $10,000 to the Community Food Bank in Grand Junction and $10,000 to Food Bank for Larimer County, which helped support hunger relief efforts in those communities.
In addition to providing donations to these foodbanks, Bellco worked with local radio stations in these communities to give individuals a chance to receive $100 grocery gift cards to help with their holiday meals. $6,900 total in gift cards were made available for individuals.
---
Ring In the New Year With Family Fun
When we say "holidays," we mean more than just a gift-giving one. We also mean New Year's Eve. Which is coming up faster than you might think (or that many people might want!). Luckily, there are a ton of fun family adventures you can structure around this festive holiday, all right here in Colorado. Here are a few you can check out!
New Year's Eve Bash at Centerra. From 6 to 9 p.m. on Saturday, December 31, the whole family can enjoy fireworks, fire dance performances, treats, and giveaways. Plus, in the Chapungu Sculpture Park right next to the shops, you can take in Loveland's Winter Wonderlights show, which includes a 30-minute music and lights show that is free to the public.
New Year's Eve fireworks in downtown Denver. You can enjoy an early show at 9 p.m. or a later show at the traditional midnight. Between shows, live DJs will spin tunes so everyone in the family can dance away the cold. You can view the fireworks from anywhere along the 16th Street Mall—or even from a vantage point farther out.
Head down to Colorado Springs to witness a spectacular fireworks display like no other in the country. In a tradition dating back 100 years, AdAmAn Club members ascend Pikes Peak to set off pyrotechnic visuals that will leave you stunned. If the weather is good, the fireworks can actually be seen for hundreds of miles along the Front Range. And if you're in the Springs during the day, be sure to look up at Pikes Peak between 11 and 11:30 a.m., when the hikers flash mirrors from their resting point just above treeline.
If you want to take your holiday celebrations up to the mountains, check out YMCA of the Rockies in Estes Park. They're offering a New Year's Eve family dance, including music, crafts, a 10 p.m. ball drop, and more. Plus, you can also take a drive-through tour of the decorated cabins in the Flower Circle area. (These events are free to lodging guests, but if you're visiting, you'll need to purchase a day pass.)
With everything to see and do in Colorado, you're bound to have a unique day saying good-bye to the old year and ringing in the new. Get your family out there and enjoy!
---
Ensure Your Contact Information is Up To Date
Whether you're dining out with friends, attending holiday events, or looking for last-minute bargains, please know that Bellco is committed to keeping your financial information safe and secure so you can enjoy peace of mind anytime—including the holiday season.
One of the ways we do this is by providing instant notifications to help resolve issues in a timely manner should you ever have account accessibility problems, debit card issues, or concerns about fraud. To ensure you can receive notifications and alerts, you'll first want to confirm that your contact information on file at Bellco is up to date.
Simply log in to Online Banking, click on your name in the top right corner, and select Contact Information from the drop-down to review your information. If you find any incomplete or inaccurate information, you can easily update the info yourself, including your address, mobile phone number, email address, and more. If you haven't already provided one, include a mobile phone number to allow important Bellco alerts. For your security, if you make a change to some of your personal information, we use multi-factor authentication to confirm those changes, and you will also receive a confirmation notification after you've completed the process.
Once your personal info is up to date, you'll be able to receive important notifications about your accounts via email or text—whether or not fraud may be involved. For alerts not considered fraud, you should always respond as soon as possible to the notification in order to avoid having your card blocked. In instances where there is suspected fraud, if you do not respond to the alert, your card will get automatically blocked.
If you believe you have received a fraudulent communication or you suspect fraud on your account, you can use our Report Fraudulent Activity Form, which can be used to report identity theft, phishing scams, suspicious emails, text messages, phone calls, or other presumed fraudulent incidents related to Bellco.
As always, you can contact Bellco Member Services at 1-800-BELLCO-1 if you need further information or assistance.
---
Three Tips to Keep Holiday Spending in Check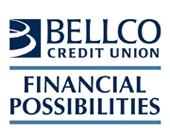 As a not-for-profit, Colorado-based financial cooperative, Bellco is committed to providing tools and resources to help our members and the community feel financially empowered. One way we've done this is by collaborating with Denver7 to provide communities across Colorado with helpful financial tips.
While many of us get caught up in the last-minute shopping frenzy, there are still some simple ways to keep your spending in control. In a recent Denver7 segment, we provided three helpful tips to keep your holiday spending in check. You can view the segment below:
To learn more about a wide array of financial topics, you can visit our MoneySmarts page.