November 2022 News
The Silver Lining of Rising Interest Rates
You've probably heard that, in September, the Federal Open Market Committee raised interest rates by .75% in an effort to curb inflation. Although popular commentary often focuses on the negatives of rising interest rates (particularly how they can impact loans), you might actually find an upside to rising rates as well.
Checking and savings accounts. Although interest rates for deposit accounts are a bit slower to follow the rise of interest rates on loans, the rates are indeed rising, which means that, if you have an interest-bearing checking or savings account like our Premier Money Market, you may see your earnings accrue a little quicker. For those that may not know, our free Boost Checking account offers 2.25% APY on balances up to $25,000 for doing things you already do with a checking account, like having a direct deposit and making debit card purchases.
Certificates of deposit (CDs). Generally speaking, CDs are one of the lower-risk investments out there. And with interest rates going up, CD rates will as well. Bellco is currently offering a promotional rate of 3.5% APY on a 24-month CD with a balance of $500 or more. Plus, for a limited time, if you want a shorter term, you can get a rate of 2.75% APY for a 17-month CD. Both are exceptionally competitive rates, but the shorter term could offer the benefit of your being able to reinvest the money in an even higher-rate CD after the 17 months is over. Please contact a Bellco representative for further information about applicable fees and terms.
Mortgages. When you consider that rates in the 80s hit highs in the teens (in 1981, the average was over 18%!), current rates are still historically competitive. If you're able to get a new mortgage or refinance your current one (if you're in an adjustable-rate mortgage, it might be smart to move into a fixed rate), now is a good time to start shopping. Bellco Home Loans* offers a variety of loan types and terms (including terms under 30 years, which can help you save a great deal in interest).
As you can see, it's not all bad news regarding interest rates—there are definite silver linings too, and it could be worth your while to take advantage of them!
*Bellco Home Loans, an affiliate of Bellco Credit Union and Cherry Creek Mortgage, is an equal housing opportunity lender. All applications subject to approval. Bellco Home Loans, LLC, NMLS #2085298
---
A Simpler Way to Go With Estate Planning
By Trust & Will
No one likes to think about what happens after they're gone, but preparing for the unexpected now is the best way to ensure you've covered what matters most. With an Estate Plan, you can nominate guardians for your children and pets, determine how your assets will be distributed, specify your final arrangement wishes, and so much more.
Trust & Will is a leading online estate planning company in the U.S. We are on a mission to ensure that every American leaves a lasting legacy. We are eliminating the painful process of going through probate court by focusing on digital estate planning that is comprehensive yet does not require an attorney.
We've modernized estate planning with a design-first approach, layered on top of incredible customer support to help people throughout the process. All of our documents have been designed and approved by estate planning attorneys to meet the highest legal standards. Our process is simple, secure, and customized for your specific needs and state requirements. We also use bank-level security to protect and encrypt your personal information.
With more than 300,000 members, we are changing the way America plans for the future. We believe in the power of building and protecting multigenerational wealth, and making estate planning inclusive and affordable for everyone.
Bellco members can receive 10% off the Estate Plan of their choice. Visit Bellco's Trust & Will page to learn more.
---
How to Get a Good Deal When Buying a Car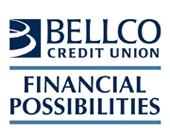 As a not-for-profit, Colorado-based financial cooperative, Bellco is committed to providing tools and resources to help our members and the community feel financially empowered. One way we've done this is by collaborating with Denver7 to provide communities across Colorado with helpful financial tips.
If you're in the market for a new or used vehicle, you may have heard about depleted inventory and sky-high prices, but there are still things you can do to get a good deal. In a recent Denver7 segment, we provided some helpful tips for purchasing a vehicle in the current market. You can view the segment below:
To learn more about a wide array of financial topics, you can visit our MoneySmarts page.
---
What Is a Home Equity Line of Credit (HELOC)?
A HELOC is a revolving line of credit that is secured by a lien on your home. You can get this type of credit only if you own your home and if you have enough equity to support the amount of the credit limit. If you draw on the line of credit, you will be required to pay back that draw, plus interest, during the term of your loan.
Some HELOCs permit you to make interest-only payments during the period of time you are allowed to draw on the line of credit (i.e., the Draw Period). If you choose an interest-only payment during the Draw Period, there's a good chance you could have a balloon payment due at the end of your HELOC term. In order to prevent this, many consumers look for a HELOC that allows you to repay the outstanding balance over a certain period of time (i.e., a Repayment Period).
Plus, there's a possibility that, like with your mortgage, you can claim interest you paid on the HELOC as tax-deductible (be sure to speak with a qualified tax advisor to find out whether that might be true for your case).
You can use your HELOC funds to consolidate higher-interest debt, pay off student loans, make repairs or improvements to your home, or handle other expenses that might crop up. Often, HELOCs come with lower interest rates than many other types of loans, so you can wind up spending less over time.
How does a HELOC work?
The key to the amount of credit you can be assigned in your HELOC is how much equity is in your home. Equity is usually the value of your home above what you owe on your mortgage(s). So, for example, if your home is valued at $200,000 and you owe $100,000 on your mortgage, you have $100,000 in equity in your home. As your home value increases and as you pay off more of your mortgage, you have more equity available.
Most lenders will allow you to borrow up to 85% of the combined loan to value of your home. However, Bellco will allow some creditworthy borrowers to go up to 97% of the combined loan to value of their primary residence. The combined loan to value ratio can be calculated by dividing the sum of all secured loans on the home by the value of the home. Therefore, using the example above, with $100,000 in equity in a home valued at $200,000, you could borrow up to $70,000 on a Bellco HELOC to reach 85 percent combined loan to value when the Bellco HELOC is combined with the original $100,000 mortgage