May 2022 Newsletter
FUNANCIAL $MARTS FOR MIDDLE SCHOOLERS IS HERE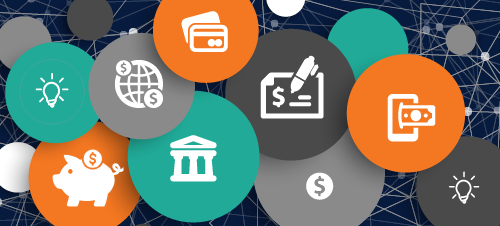 At Bellco, we're always looking for ways to help financially educate our members, from helping established investors to teaching our youngest members, including those in elementary and middle school. That's why we've partnered with Economic Literacy Colorado, an organization focused on helping Colorado students achieve a lifetime of financial security, to create a workbook that educates while it entertains: "FUNancial $marts" for middle schoolers.
The booklet features collaborative lessons that teach students how to make sound spending and saving choices, the difference between credit and debit cards, and the value of various banking features for long- and short-term goals. For example, students will get to practice maximizing funds to plan a birthday party, master savvy online shopping habits, and learn about how to recognize which coupons or sales offers will actually result in the best value for their purchase. Having previously launched a successful elementary school version of the book, we're confident of the value this booklet will bring to middle school students and that it will help them learn to make educated financial choices now and throughout their lifetimes.
"FUNancial $marts" for middle schoolers is available at all Bellco branches, as well as through various community partnerships, and parents and teachers can access a digital version through our FUNancial $marts webpage.
---
HOW YOUR HOME IMPACTS YOUR OVERALL WEALTH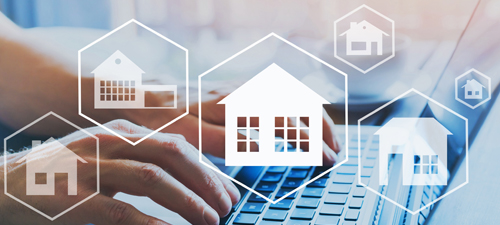 By Bellco Home Loans, an affiliated company of Bellco Credit Union
As a homeowner, you likely know that property values throughout the nation are at an all-time high. That's why now is a great time to see what sort of wealth you may have accumulated through your home. But how do you find out more about your home's value and how can that help you build personal wealth?
Through the Bellco Home Loans website, you can get your home's estimated financial impact on your personal wealth by using the wealth tool, Homebot.
Homebot can work for you by tracking:
The current and historical estimated market value of your home
How your home compares to the market around you
Net worth/equity in your home
A breakdown of principal and interest paid
Tips for how to save on interest payments
Your opportunities to sell or purchase properties
Estimated rental figures for your home (or a room in your home) on services like Airbnb or VRBO
Homebot can also give you a better picture if you are looking to refinance. To learn more about our Homebot tool, visit us online at BellcoHomeLoans.com/Homebot.

Bellco Home Loans, LLC, NMLS #2085298. All Rights Reserved. Some loan products may not be available in all states. Terms, rates, and fees subject to change. Please speak with one of our loan originators for more details.
---
IT'S NEVER TOO LATE TO IMPROVE YOUR FINANCES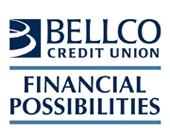 As a not-for-profit, Colorado-based financial cooperative, Bellco is committed to providing tools and resources to help our members and the community feel financially empowered. One way we've done this is by collaborating with Denver7 to provide communities across Colorado with helpful financial tips.
Though April was Financial Literacy month, it's never too late to learn more ways you can improve your personal finances. In our most recent segment with Denver7, we highlight important financial topics to understand at different phases of life. You can view the segment below:
To learn more about a wide array of financial topics, you can visit our MoneySmarts page.
---
GET THE MOST OUT OF YOUR CAR BY TAKING CARE OF IT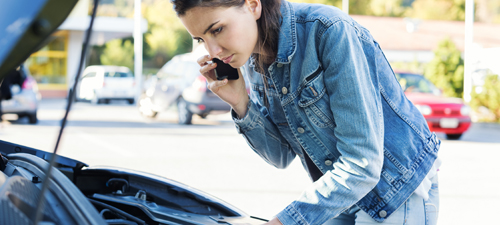 By Automotive Avenues
We know keeping your car or truck up to date with maintenance check-ups, tire rotations, and all the other "keep-it-running requirements" can be a pain. But if you follow a few simple rules and plan ahead, you may find that it really isn't that difficult to stay on top of your car's overall health. Besides, a reliable, smooth-running vehicle can help you avoid much bigger headaches—like finding yourself stuck on the side of the road during a spring downpour.
Keep It Clean
Remember to keep your car washed (and even polished on occasion). Colorado roads and off-roads can be toxic to your car's paint. Built-up mud, grime, gravel, and road salt attack your car's surface and can begin to cause corrosion and rust. So, spray your car down with soap and water—you'll be extending the life of your car and you'll look good while doing so!
Check Fluids Regularly
Want to really keep your car happy? Change the oil on a regular basis! Most newer model cars can go between 5,000 to 7,500 miles before needing an oil change, but if your car is older, you will want to shoot for around every 3,000 miles and keep a close eye out for any leaks (those messy black drops that dot your otherwise clean garage floor). The bottom line is to not skimp here. It is also a good idea to check your oil level, cleanliness, etc. on a monthly basis, especially on older cars.
By following your car's regular maintenance schedule, other fluids (brake, transmission, etc.) will get taken care of within the proper timeframe and keep you humming along.
Keep Up With Safety Checks
Safety checks are another fairly simple item to keep on top of. Check your tires for uneven wear (both front and back tire wear as well as uneven wear on each individual tire). Check your wipers for cracked rubber areas that may cause those frustrating streaks on your windshield creating scary blind spots. Flip on your turn signals every now and then and walk around your car to ensure all of them are working properly. And make sure your headlights are bright enough to provide clear visibility—especially when it is raining, foggy, or otherwise "messy" outside.
Finally, make sure your car's alignment is in check by watching whether your car pulls to one side or the other while driving. If you notice your car is riding "rough" or tugging in one direction, you may need an alignment or tire balance.
Automotive Avenues can take care of these things to help your car last and make it much more enjoyable to drive.