January 2023 News
When to Expect Bellco Year-End Tax Forms
With a new year upon us, many people take this opportunity to start getting their finances in order, particularly when it comes to gathering all their year-end tax documents. To help you set expectations, below are some answers to frequently asked questions about our year-end tax forms.
When can I expect my year-end tax forms from Bellco?
Depending on which forms you're looking for, a majority of them will be mailed out by January 31. Below is a list of tax forms and when you can expect to receive them.
Mailed by January 31:
• Form 1098
• Forms 1099-R, 1099-SA, 1099-Q, 1099-INT, 1099-A, 1099-C
Mailed by March 15:
• Form 1042-S
Mailed by April 30:
• Forms 5498, 5498-SA, 5498-ESA
Will I receive my year-end tax forms in the mail or online?
As soon as the specific forms generate, you can access them by signing in to Online Banking and selecting Statements & Tax Forms from the "Accounts" dropdown menu.
If you still receive paper statements, copies of any necessary forms will be mailed to you. If you'd like to receive your statements sooner, you can switch from printed statements to electronic statements. It's a simple process, which you can update anytime on the Statements & Tax Forms page after signing in to Online Banking.
How do I verify my contact information, so I can receive my tax forms quickly?
You can confirm and/or update your contact information anytime on Bellco.org. Just sign in to Online Banking, click on your name in the top right corner, and select "Contact Information" from the dropdown menu.
If preferred, you can also update your information by visiting any Bellco branch or by calling Member Services at 1-800-BELLCO-1.
Who should I reach out to if I have tax questions?
Since Bellco employees are not tax advisors, we are unable to advise members on tax-related issues. We recommend you work with a certified tax advisor.
If you are looking for assistance with tax preparation services, you can visit our Tax Preparation Services page, which provides discounts on some of our preferred vendors' services.
---
How to Choose Between a Will, Trust, or Both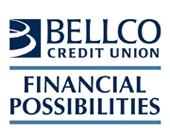 As a not-for-profit, Colorado-based financial cooperative, Bellco is committed to providing tools and resources to help our members and the community feel financially empowered. One way we've done this is by collaborating with Denver7 to provide communities across Colorado with helpful financial tips.
If you've been thinking about getting your financial affairs in order, the new year is a great time to start. In a recent Denver7 segment, we explain the differences between a will and trust so you can better decide if one (or both) are right for you. You can view the segment below:
Bellco has teamed up with The Hughes Law Firm, Members Trust Company, and Trust & Will to provide estate planning services for our members.
To learn more about a wide array of financial topics, visit our MoneySmarts page.
---
Bellco Board of Directors Nominations for 2023
Every year, the Bellco Board of Directors selects a Nominating Committee that nominates candidates for election to the Board. The members of the Board ensure that the credit union is following federal and state credit union laws and any other applicable government regulations and that the credit union adheres to the organization's bylaws. The Board also maintains Bellco's financial stability by following good business practices, and it sets the general direction of the credit union.
There are three seats up for nomination in 2023, and the Nominating Committee has nominated three incumbents for those seats. The incumbent Board Members who have been nominated are:
Walker Fleming: Board Member since 2010.
Walker has significant experience in Fortune 500 aerospace, telecommunications, and energy companies. He is founder and CEO of AxxessConnect, LLC, a telecommunications infrastructure and services company. Walker has held senior management positions at Dynegy, Logix Communications, Intelligent Systems, US West Communications, Tele-TV, and Lockheed Martin. He is experienced in general-management strategic planning, sales and marketing, network operations, auditing, finance, project management, and new-product development. In addition, his experience reaches across various industries, including voice and data networks, cable TV, energy management, software development, and government contracting. He is a member of the Boy Scouts Trustee Board and the Denver Police Foundation Board.
Steven Angelier: Board Member since 2012.
Steven "Steve" is the owner of Hospitality Purchasing Consultants, which brings design vision to life as the procurement agent on global projects for real estate investment trusts, private equity, and individual owners of various asset types. Steve has experience across many different industries, including healthcare, telecommunications, financial services, and hospitality. He has held various roles in the finance arena at Centura Health and Qwest Communications, followed by senior management positions at GE and executive leadership at Benjamin West.
C. David Kikumoto: Board Member since 2019.
David received his bachelor's degree in accounting from the University of Utah, pursued graduate studies in accounting at the University of Utah, graduated from the Executive Development Program at the University of Chicago, and graduated from the National Association of Corporate Directors training. In 2001, David founded Denver Management Advisors (DMA), Inc., and still serves as the founder and chair. David served in a number of C Suite positions including CEO and vice chair at Blue Cross and Blue Shield of Colorado, New Mexico, and Nevada from 1987 to 2001. He also served as the president of product development and payor contracting for MEDNAX from 2019 until 2021. He served as chair of the board for Air Methods, chair of Volunteers of America, Inc., and has served on the board of directors of Banner Health since 2013.
If you are interested in being nominated for a Bellco Board of Directors position, you may do so by petition. The election will not be conducted by ballot, and there will be no nominations from the floor when there is only one nominee for each position to be filled. Please send any questions regarding the nomination process to nominatingcommittee@bellco.org.
Your nomination by petition must include the following: (1) signatures of members in good standing that make up at least one percent (1%; 3,539 signatures as of October 31, 2022) of all Bellco members, as well as their addresses and daytime phone numbers; (2) a signed certificate from the nominee or nominees stating that they are agreeable to nomination and will serve if elected to office; and (3) a 50-word statement of qualifications and biographical data from each nominee.
Send this information to the following address via U.S. mail: Bellco Credit Union, Nominating Committee, P.O. Box 6611, Greenwood Village, CO 80155-6611. Nominations by petition must be received no later than 5 p.m. on February 6, 2023.
---
Get Your Discount on Tax Preparation Services!
By LoveMyCreditUnion.org
If you're looking for ways to save time and money when doing your taxes, we've got you covered with special discounts on tax prep services that will help you ace tax season.
TurboTax – Hand off your taxes, get some help from experts, or file on your own. With TurboTax, you can count on getting your maximum refund, guaranteed. Enjoy up to $15.00 off – the discount will automatically be applied when you sign up or log in to your TurboTax account using the link below. Get started with TurboTax today.
H&R Block – Get expert tax help from H&R Block professionals who can prepare your taxes in person, with or without the office visit. New clients save $25.00 in-office tax prep services and returning clients of H&R Block get the Tax Identity Shield® add-on for FREE ($35.00 value). Get your H&R Block coupon now and save.
Learn more on our Tax Preparation Services page.
Intuit TurboTax is a registered trademark and/or service marks of Intuit Inc. in the United States and other countries. H&R Block and Tax Identity Shield are registered trademarks of HRB Innovations, Inc.