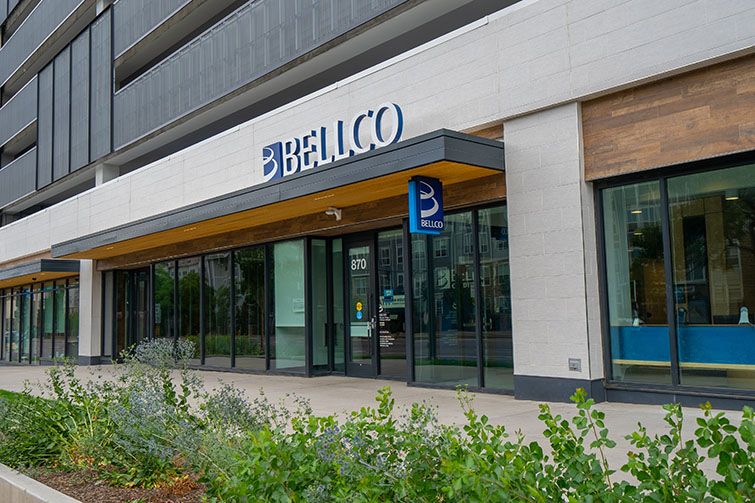 The 9th & Colorado Branch is near the intersection of Colorado Blvd and E. 9th Ave in Denver, CO, located close to Trader Joe's within the 9+CO development.
We're proud to serve the Denver area. Bellco is a Colorado-based, not-for-profit, financial cooperative offering a full complement of banking products and services including checking accounts, auto loans, credit cards, business services & more.
We would love to hear from you about your experience at this branch! Please take a moment to leave us a review on Google and let us know how we're doing.
Services Offered
24-hr access to walk-up ATM in lighted entryway
Latest self-service banking technologies
Free street parking along 9th Ave. and 8th Pl.
Free parking garage located directly behind the building (main entrance off Albion St.).