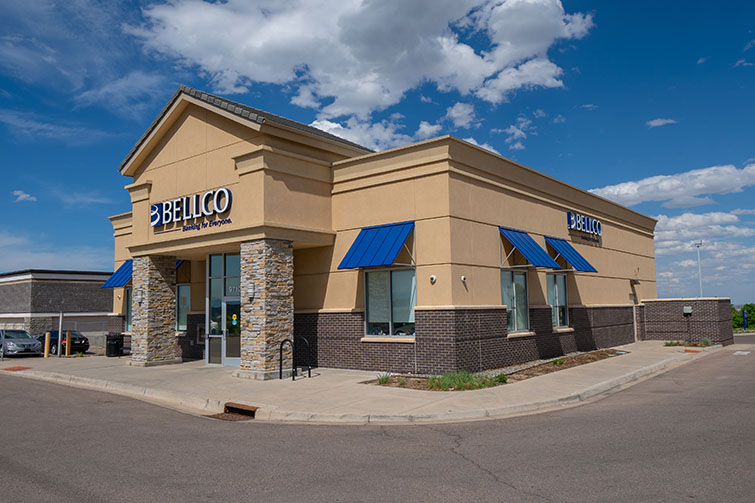 The 98th & Washington Branch is near the intersection of E. 98th and Washington St, located close to Culver's off of I-25 Thornton Pkwy Exit in Thornton, CO.
We're proud to serve the Thornton area. Bellco is a Colorado-based, not-for-profit, financial cooperative offering a full complement of banking products and services including checking accounts, auto loans, credit cards, business services & more.
We would love to hear from you about your experience at this branch! Please take a moment to leave us a review on Google and let us know how we're doing.
Services Offered
2 Drive-up teller lanes
2 Drive-up teller/ATM lanes
1 Drive-up ATM lane
Walk-up ATM in 24-hour access vestibule
24-hour Drop Box
Coin machine