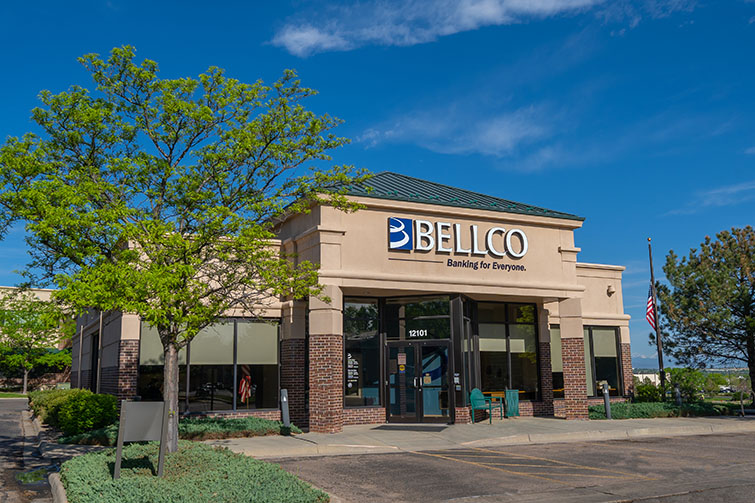 The 120th & Huron Branch is off I-25 at the W 120th Ave exit, located at the corner of Huron Street and W. 121st Ave. It is within the Village at Park Centre in Westminster, CO.
We're proud to serve the Westminster area. Bellco is a Colorado-based, not-for-profit, financial cooperative offering a full complement of banking products and services including checking accounts, auto loans, credit cards, business services & more.
We would love to hear from you about your experience at this branch! Please take a moment to leave us a review on Google and let us know how we're doing.
Services Offered
2 Drive-up teller lanes
2 Drive-up ATM lanes
Walk-up ATM in 24-hour vestibule
24-hour drop box
Coin machine