Bellco is upgrading to a new Account-to-Account (A2A) transfer tool in Online Banking. On or around November 7, 2023, Bellco will integrate a new external transfer tool that makes it quicker and easier for you to transfer funds to and from your external bank accounts.
Accessing External Accounts
To access the new A2A system, you will simply need to go to Transfer & Payments > Transfers in Online Banking.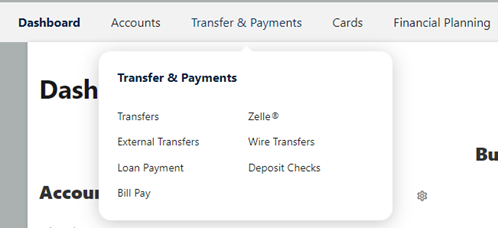 Available External Accounts will show under the To and From account dropdowns.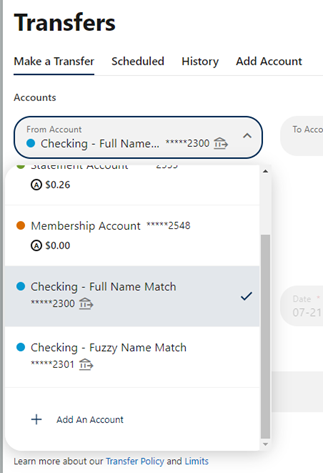 Adding or Removing External Accounts
To edit or remove external accounts, you can go to Account Settings and view the ACH Accounts section.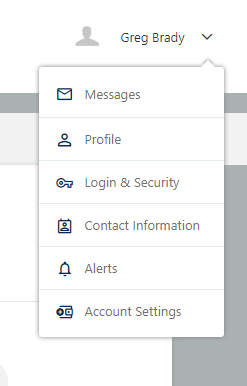 You can also add new accounts by clicking Add Account on the Transfers page.

You will then be asked if you want to add an internal or external account. When you select an External account, you can choose to add an account instantly or add it manually. To add instantly, you will need to log in to you other institution's online banking.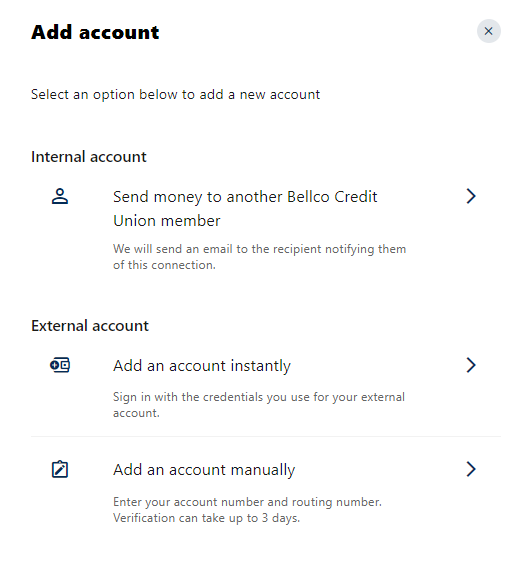 To log in to your other financial institution, you will first need to locate it in the database. While most financial institutions will be available to add instantly, not all will be included. If your financial institution is not included in the tool, you will need to add it manually.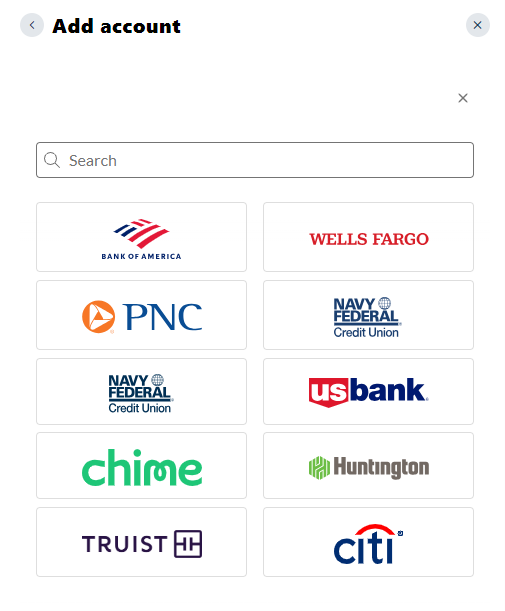 Then, you will log in to your online banking at that institution: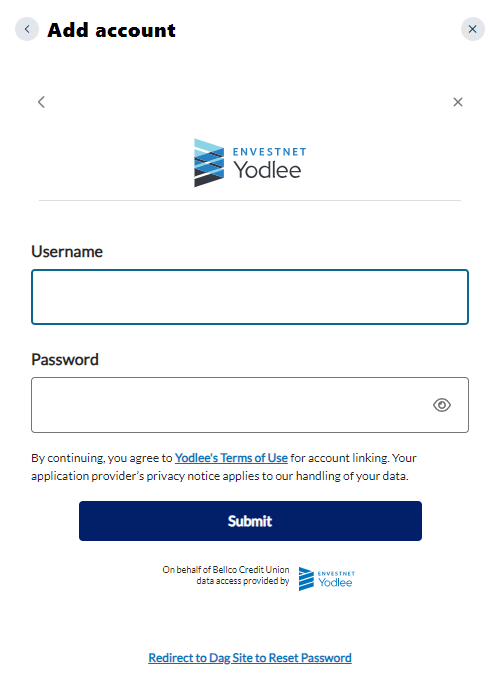 Once logged in, you will be able to choose which accounts you want to add, then click Save & Finish.
Please note, you will need to agree to Yodlee's Terms of Use. Bellco Credit Union is not responsible for the actions of Yodlee.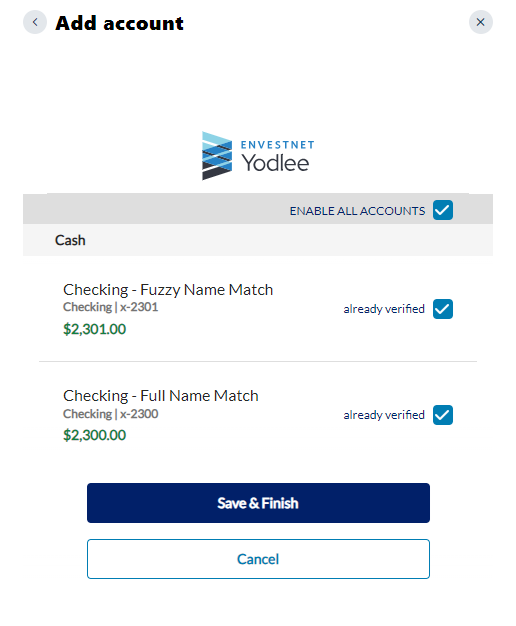 As soon as the accounts are added, you will be able to select them in the dropdown on the Transfers page to submit a transfer.