How can we help you today?
Since 1936, Colorado's own Bellco Credit Union has focused on one important mission—to serve our members and community. While banks center on shareholders and stock values, we exist to provide members with great rates, fewer fees, a wide array of convenient products, and friendly member service.
WITH A BALANCE OF $500 OR MORE, YOU CAN EARN
1 Annual Percentage Yield (APY) is effective as of 1/15/2023. This o­ffer ends on 3/31/2023. The minimum balance to open any of the CD's mentioned above and earn the advertised APY is $500. This APY is fixed for the above stated terms assuming the account balance remains above the minimum for the full term of the CD. A penalty may be imposed for early withdrawals. Fees may reduce earnings. After maturity, if you choose to renew your CD, the 17-month and 13-month CD will automatically revert to a 12-month traditional CD and the 6-month CD will revert to a 6-month traditional CD. You will earn the base rate of interest in effect at that time for the applicable CD term. Rates apply to consumer CD accounts only. Rate subject to change without notice. Membership eligibility is required.
Earn a great rate with
Boost Checking!
Earn a higher interest rate than most CDs, money markets, and savings accounts with our free Boost Interest Checking account. Not only does this interest-bearing checking account help you earn extra cash, but it allows you to do so with no maintenance fees or minimum balance requirements.
Open a Boost Interest Checking account today.
Learn more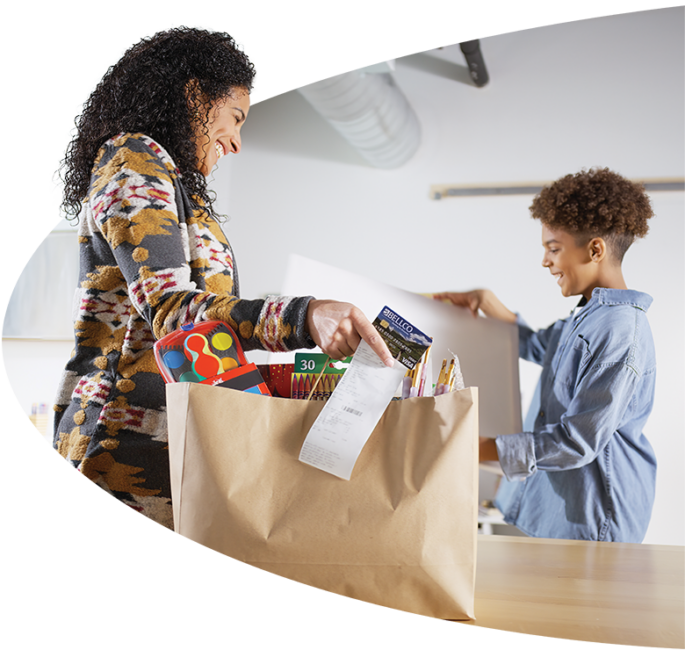 Banking for everyone.
Focused on community.
At Bellco Credit Union, our service doesn't stop with great rates, fewer fees, and friendly member service. We're also committed to providing outstanding financial support for our members and extending our reach outward to benefit the greater community.
Our primary focus is, of course, you—our members. We're committed to providing you with the personalized service of a local bank combined with the enhanced financial security of one of the largest credit unions in Colorado.
We believe financially empowering our members has a direct, positive impact on our area's economy and prosperity.
Our Story